Installs knobs and handles without the tedious hours of measuring or making jigs – fast, accurate hardware installation in seconds, every time.
#1 SELLING #1 RATED CABINET HARDWARE JIG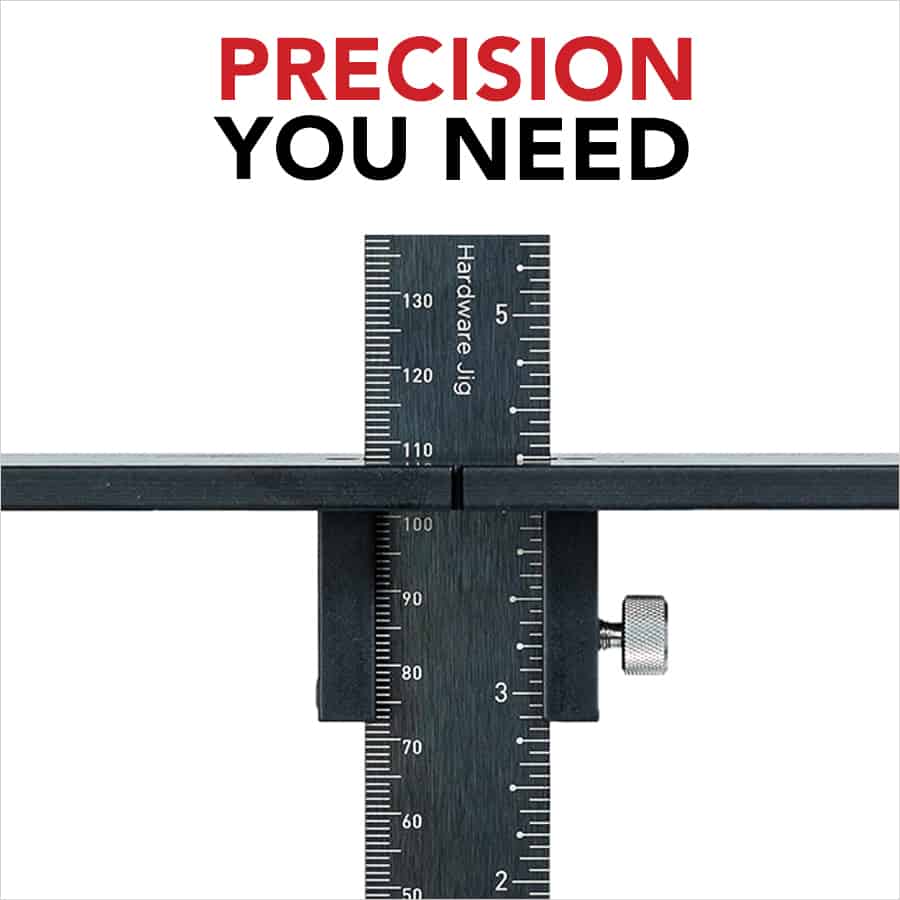 Our hardware jig is designed for the accuracy and durability you need. We hand assemble parts that are machined to ±0.0002" tolerance and then each completed jig is calibrated to .005" square. This can only be achieved using the highest grade materials and aerospace precision.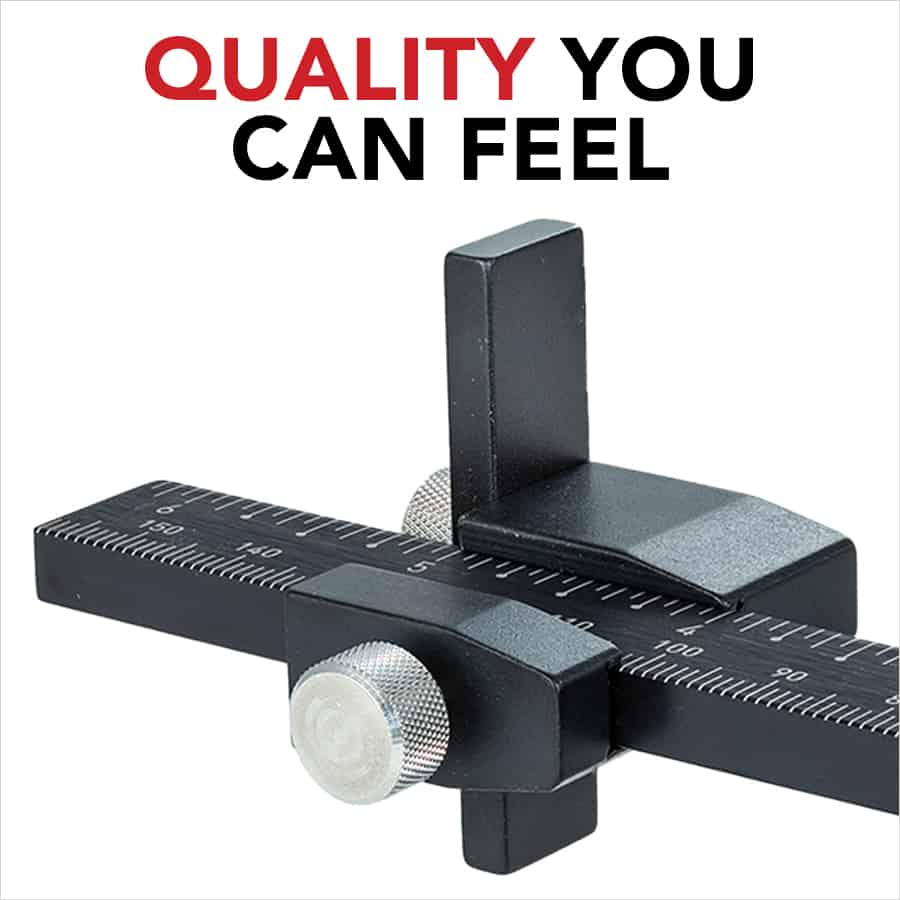 Developed and machined with an unprecedented grade of precision, durability and versatility. With such unique precision and robust build strength, the only tool that allows you to drill directly through it without the need for clamps or marking hole locations.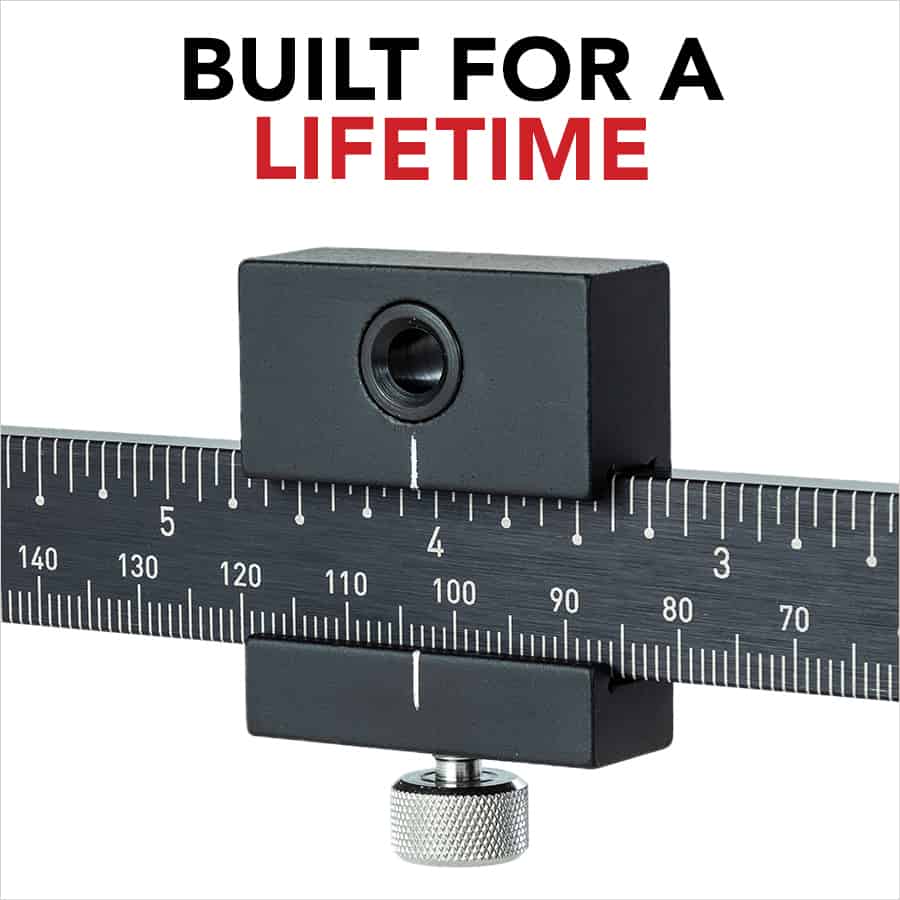 ✓  T-Square with Center Bushing
✓  Large Stop
✓  Sliding Drill Guides (x2)
✓  5mm Drill Bit
✓  Custom Molded Carry Case
Max Handle Width: 12″ C-C
Max Centering on Drawer Front Width/Door Height: 18″ with End Stop, Infinite with Center Mark
Max Shelf Pin Hole Pattern: 3 Holes
Tool Dimensions: 9.5" x 12.5″ x 2"
Max Drawer Front Centering Height: 16″
Min. Width Door Panel (Stile/Rail): 1/2″
Min. Placement From Edge of Door/Drawer Front: 1/4″
Bushings: 5mm x 1/2″ length
Material: Hardened anodized aluminum, Case hardened steel bushings, Stainless steel thumb screws
Carrying Case: Hardened plastic, Stainless steel latches
Weight: 4.3 lbs with Case
Notice: Proposition 65
60-Day Money Back Guarantee



Our "Precision Guarantee" promise is that each jig we produce adheres to our exact specifications, with the highest quality American parts.

If you receive your hardware jig and feel that it's not one of the best products you've ever purchased, please contact True Position Tools within 60 days of purchase for a full refund.


Share your thoughts!
Let us know what you think...