TP-PLJ 214 Puck Light Jig Kit w/ Case
*6 MONTH PROMO $249.00* June 1 – Dec 31 2019 (Regular price $349)
Install wire and puck lights in 5/8″ or 3/4″ panels without using a false bottom.
60-Day Money Back Guarantee
Cabinet Lighting Made Easy
For Puck Lights and Strip Lights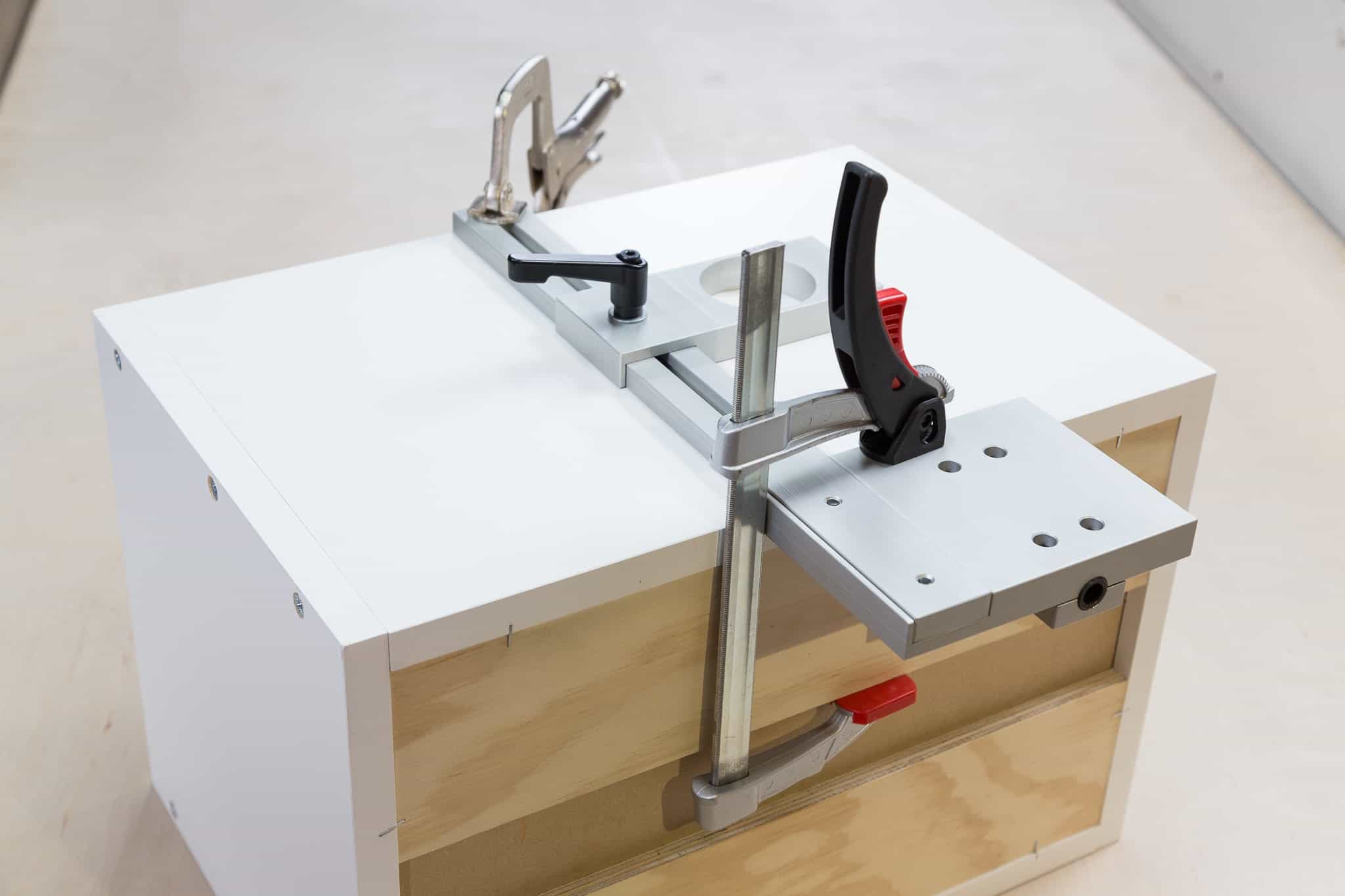 Clamp Jig in Desired Light Location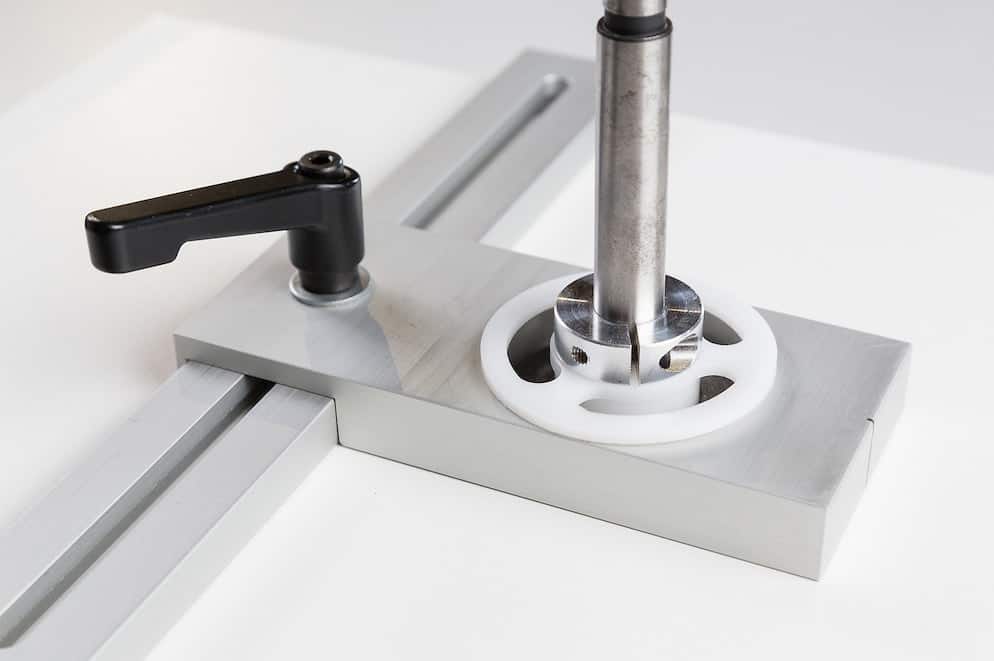 Drill Light Hole to Desired Depth Using the Adjustable Stop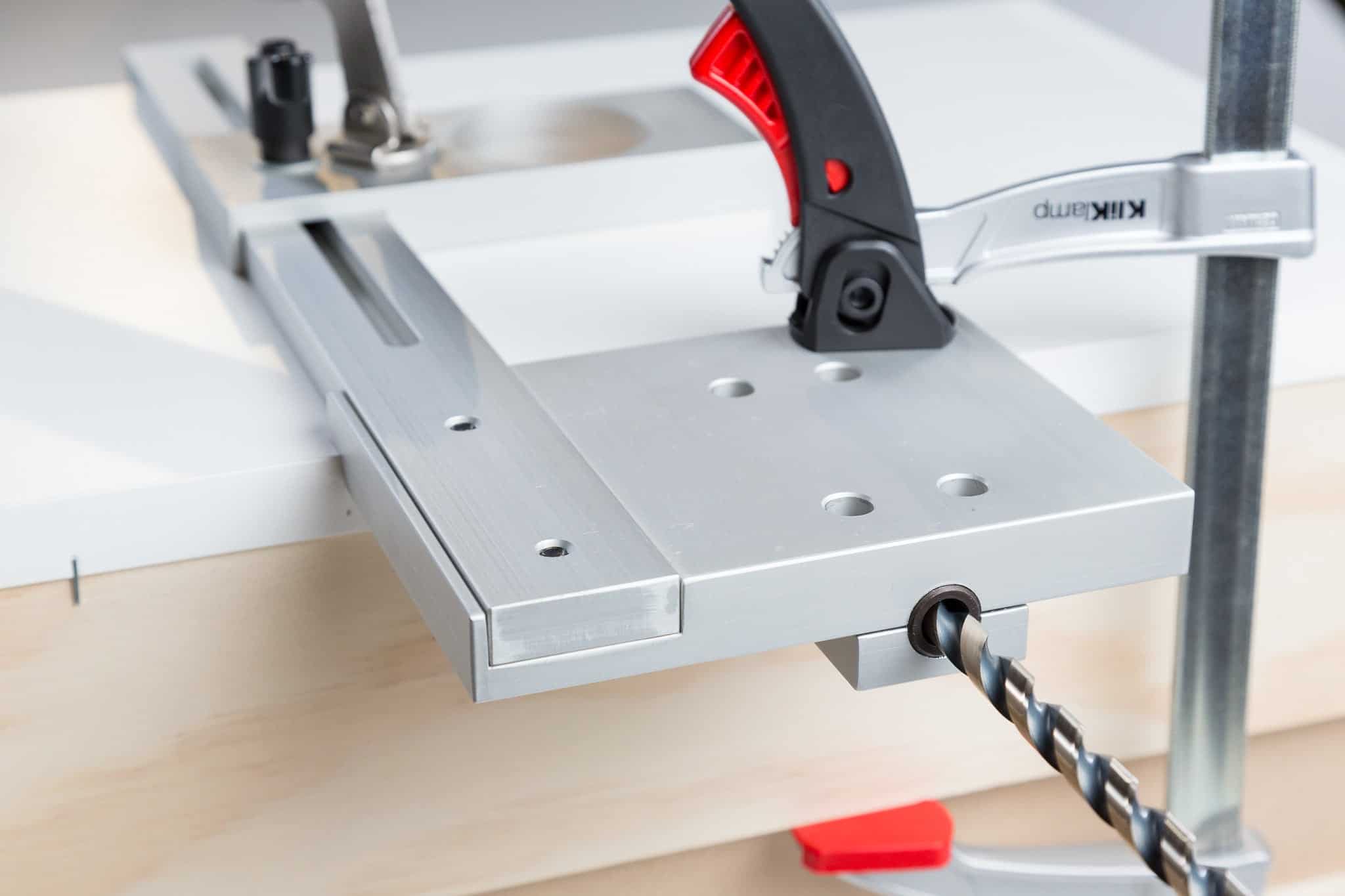 Leave Clamps in Place, Drill Wire Hole Until Drill Bit Reaches Light Hole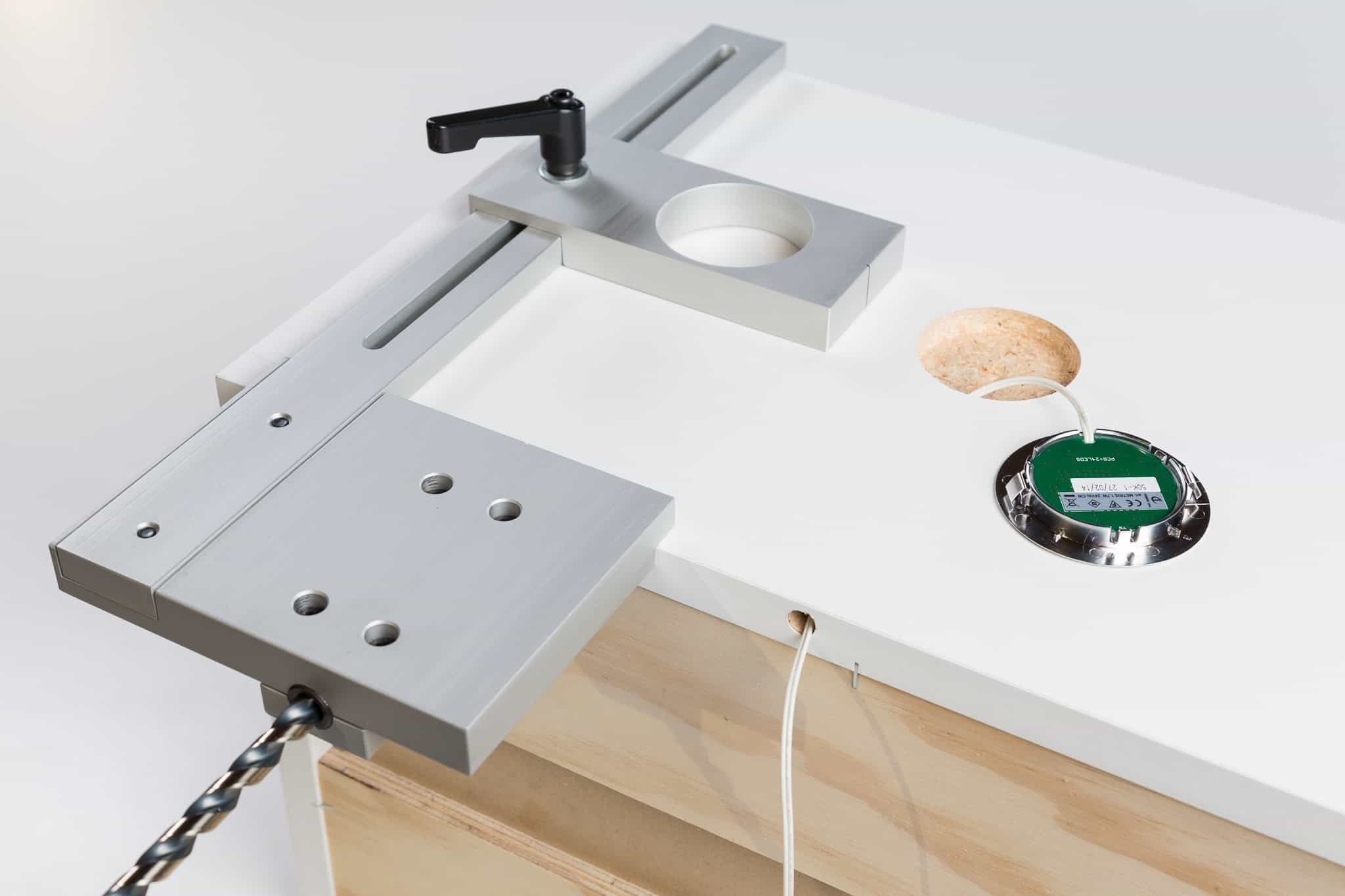 Remove Clamps and Feed Wire Through by Hand
The LED Puck Light Installation Jig Kit is everything you need to start making a profit with cabinet lights.
Save time by installing wire and puck lights in 5/8" or 3/4" panels without using a false bottom and create a cleaner, custom look. TP-PLJ can also be used for strip lights, switches, and concealing wires.

Compatible lights: Loox, Tresco, Domus, Invoke
Our "Precision Guarantee" promise is that each jig we produce is created to our exact specifications, with the highest quality American parts. We have meticulously refined professional grade components and a proprietary aerospace manufacturing process that makes accuracy its primary focus. We adhere to strict measurements and fine craftsmanship on our end because we know our customers value it on theirs. And we insist on extra time to test and precisely align each jig prior to shipping. Our goal is for everyone who purchases our jigs to experience unequaled precision and premium quality, along with measurable time and cost savings in using a superior tool. If you receive your light jig and feel that it's not one of the best products you've ever purchased, return it to True Position Tools within 60 days of purchase for a full refund.
Average Score: 5 (4 ratings)
Excellent jig – clever and well made with high quality components. One sliding positioner works with both 2-1/4 and 2-1/8 Forstner bits via nylon reducer/positioner bushings. Other size sliding positioners are available for 35mm, 55mm and 68mm Forstner bits.
Use was incredibly easy and no more false bottoms to build and install
This paid for itself in a single job. Use was incredibly easy and no more false bottoms to build and install. Do not hesitate to buy, it works beautifully.
True Position Drill Guide
Cabinet lighting without the headache
Bought this jig to install 8 lights in a euro-box kitchen. We put in 8 Tresco L-1EQPWNI-KIT EquiLine lights in about a total of 45 minutes from start to finish. Eliminating the false bottom saved me hours. Customer was pretty happy that they had a little extra shelf space (she was a little short so the bottom shelf is a little closer for her). I plan to use this on future kitchens and closets, the bits seem like they will hold up a while.
I should mention that you will need to consider where to run the wire from the bottom of the cabinet. This was not addressed very well in the instructions but most people using this will know what to do with it. I ran mine up the back of the cabinet to the top of the cabinet, where I daisy-ed my power supply to the other lights. You may need a extension block Tresco sells to add more lights, my power supply accepted 6, so I got an extender to add 5 more, which was around 20$ bucks. Then after all was installed, I put in the crown molding to hide it all. The material and labor savings paid for itself on the first job, pretty cool little jig. I really hate doing false bottoms and have actually turned down my last few light jobs because of them. Look forward to using this again when the next job comes around, lights are a pretty good way for me to add profit my kitchens.