Cabinet Light Jig 2-1/8″ + Case
Install wire and puck lights in 5/8″ or 3/4″ panels without using a false bottom.
$249
In stock
Description
What's Included
- Cabinet Light Jig
- 2-1/8″ Forstner Guide
- 2-1/8″ Forstner Bit
- 12" x 3/8" Drill Bit
- Carrying Case
Specifications
Material: Aluminum
Bushings: Case-Hardened Steel Split
Bushings with a Lifetime Warranty
Weight: 9.17 lbs
Free Shipping
On orders over $49 within the contiguous USA.
Money Back Guarantee
If this isn't one of the best tools you have ever owned simply return it for a full refund within 60 days of purchase.
Made in USA
Our Cabinet Light Jigs are been proudly made in the USA.   Our high-quality Forstner bits are manufactured in Europe. 
Cabinet Lighting Made Easy
For Strip Lights and Puck Lights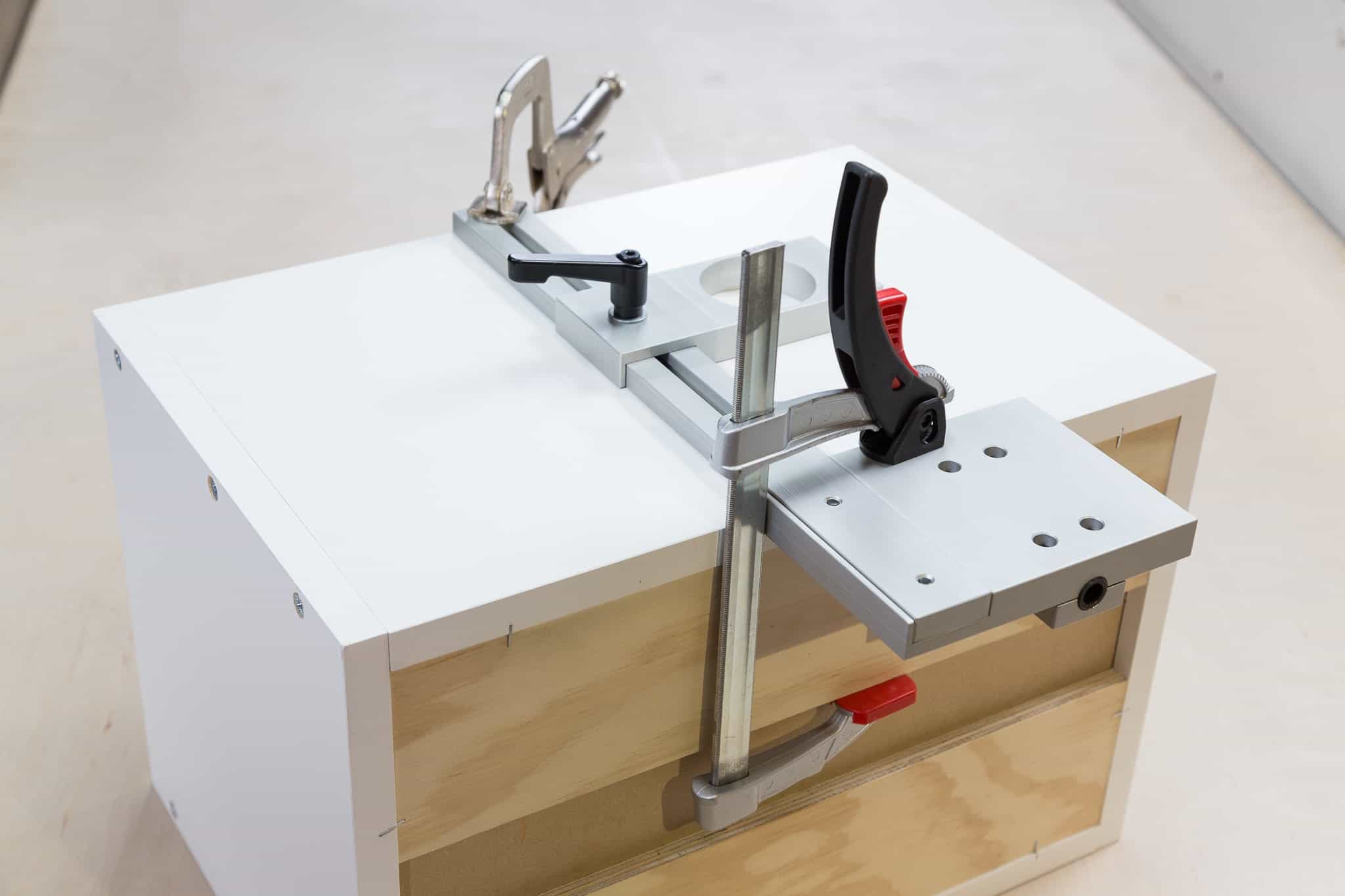 Clamp the Cabinet Light Jig in desired light location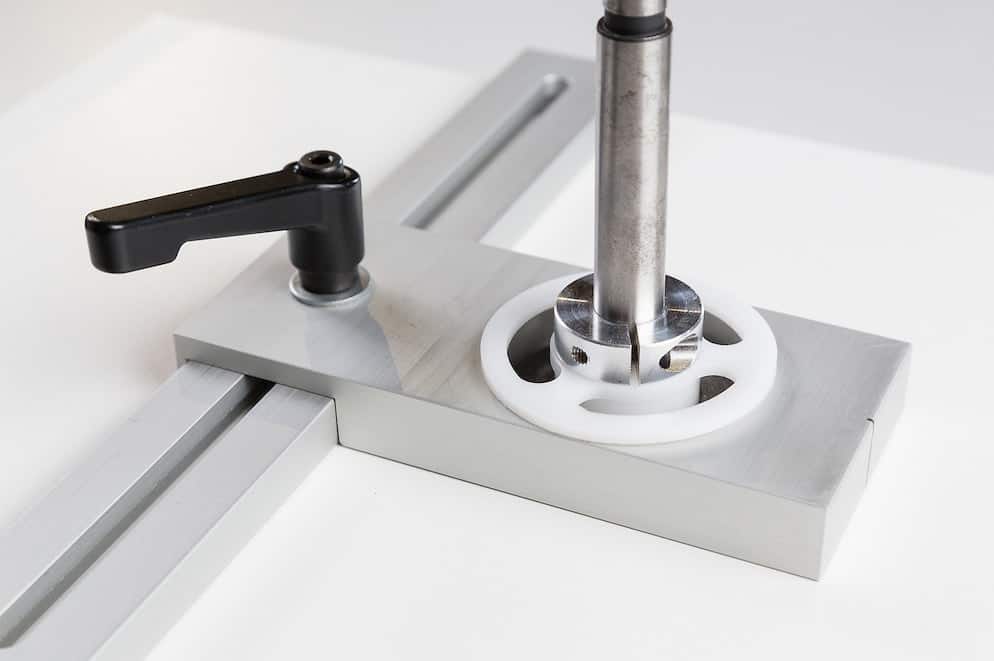 Drill light hole to desired depth using the adjustable stop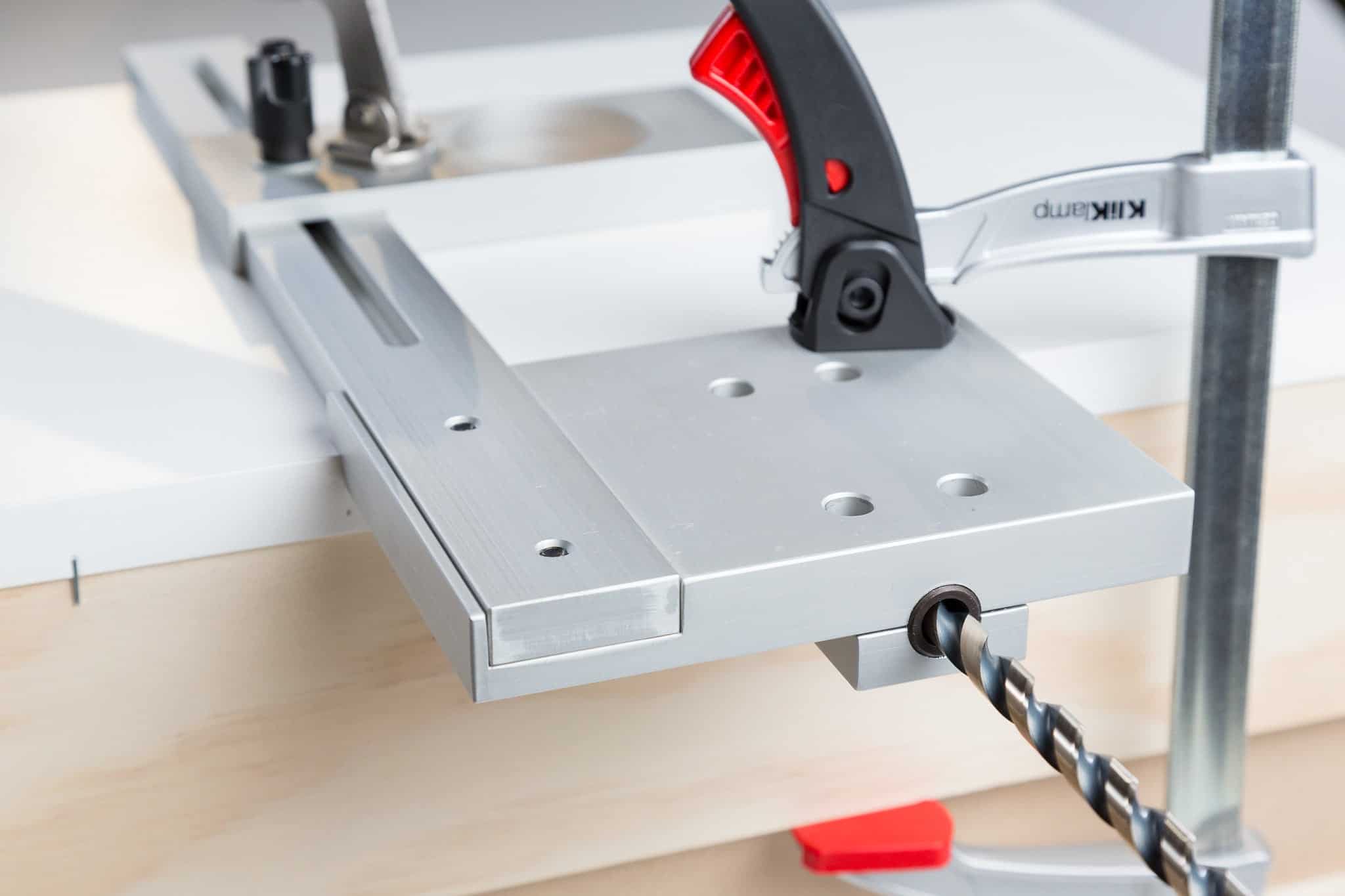 Leave clamps in place, drill wire hole until drill bit reaches light hole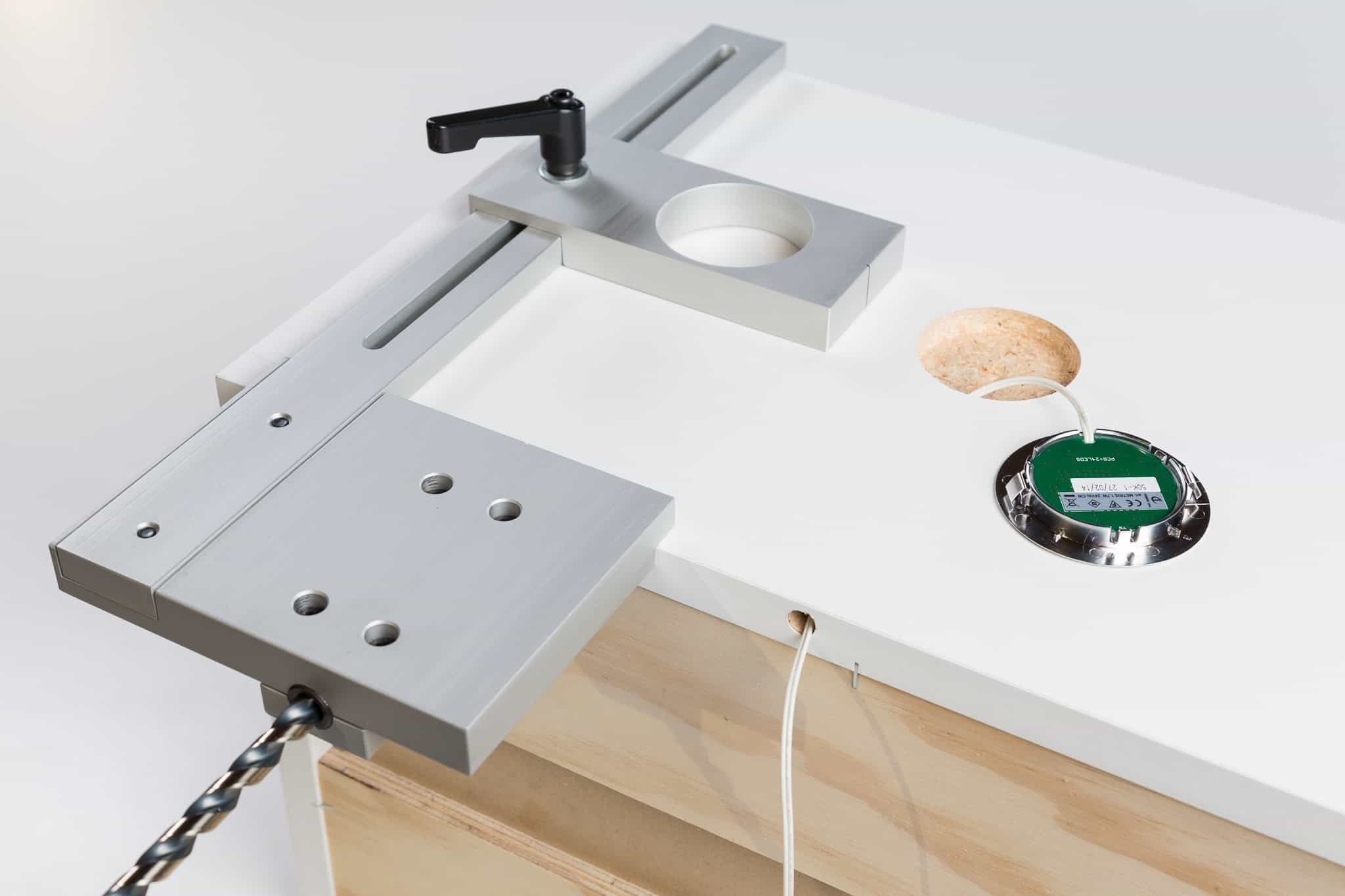 Remove clamps and feed wire through by hand
Simplify cabinet lighting with our revolutionary Cabinet Light Jig. This tool installs the light wire within the structural panels of the cabinet, eliminating the need for a light rail or double bottom. This jig slashes labor and greatly reduces the materials needed to conceal the wire, making lighting one of the most profitable add-ons for the professional cabinetmaker. Concealing wires allows for the ability to install strip lights in shelves, side panels, and more. For use on panels 5/8″ or thicker, always confirm material integrity for each installation.

Our "Precision Guarantee" promise is that each Cabinet Light Jig we produce adheres to our exact specifications, with the highest quality American parts. If you receive your jig and feel that it's not one of the best products you've ever purchased, please contact True Position Tools within 60 days of purchase for a full refund.
Additional information
| | |
| --- | --- |
| Weight | 6.25 lbs |
| Dimensions | 17 × 11.4 × 2.75 in |
Share your thoughts!
Let us know what you think...