The Ultimate Cabinet Hardware Placement Guide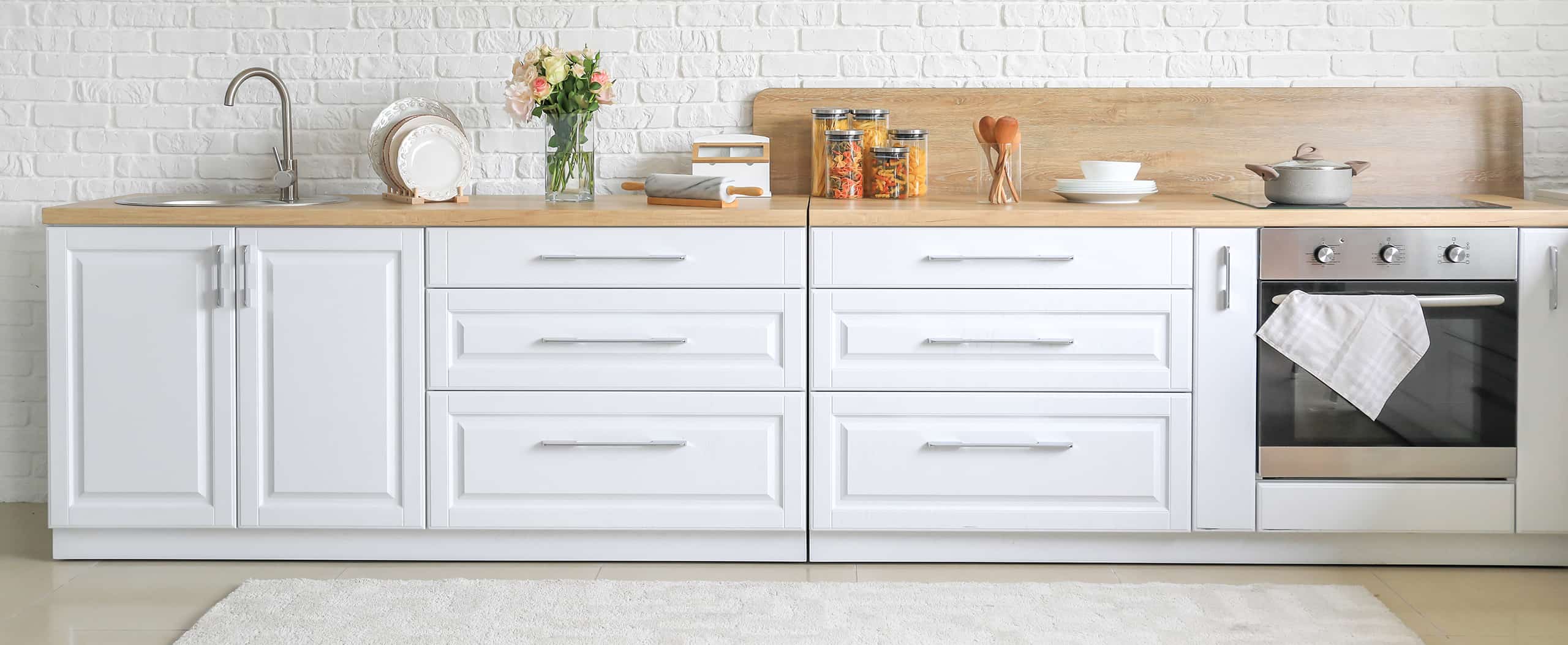 Installing cabinet hardware can feel intimidating. Regardless of whether you are a DIYer or a professional woodworker, you want the outcome for installing your cabinet hardware to be the same: You want it done right. You want it to be simple. You want it to be accurate. So where do you even begin? Right here, actually. 
All it takes to successfully and easily install hardware is the right information. Lucky for you, everything you need to know about cabinet hardware placement is here at your fingertips. 
We understand that cabinetry is the focal point of a room, grabbing attention and tying everything together. Because of this, every single step of its creation needs to look nothing short of excellent – including with the hardware. Door and drawer cabinet hardware placement is such an easy way to create a significant subtle style and functional impact on a space within your home. 
Of course, the flip side is that when cabinet hardware is poorly placed on doors and drawers it can make everything in the room look off, wasting your time and your money. Suddenly a kitchen feels cluttered, a bathroom looks disorganized and tacky, you find yourself avoiding specific rooms. No one has time for costly do-overs.
Whether you are building a new bathroom with fancy drawer pulls or putting in some traditional cabinet knobs in your kitchen, hardware placement is something you want to make sure and get right the first time.
That is why we have decided to put together our best tips for making sure you place your hardware correctly. We understand that installing knobs and pulls on cabinets can feel difficult if you don't feel confident. But don't worry, following these tips will give you the assurance and accuracy of a professional in a matter of minutes.
Knobs and Pulls: Selecting Your Cabinet Hardware
First things first. Before getting started with installing your cabinet hardware, you'll need to decide which type of cabinet hardware you want to use – knobs or pulls or both. There are two purposes when it comes to cabinet hardware placement: functionality and appearance. You want your cabinets to look professionally done and most importantly you want to be able to use them. Because what good is a cabinet with a fancy knob if the knob is placed in a way that makes it difficult to actually open the door?
Knobs and pulls have the same function, but they also bring their own set of style to a room. Which type and style you decide to use will depend on what specific look and feel you are trying to accomplish in a space.
Do you want your space to have a modern feel or more traditional? Your answer to this question will determine which styles of knobs and pulls you use. Anytime you are installing cabinet hardware, the below are tried-and-true rules to follow when deciding between the different designs of knobs or pulls:
If you want a space that leans towards more of the traditional side, the general rule to follow is knobs on doors and pulls on drawers. Every so often we will break this rule for small drawers or small spaces, such as bathrooms. But you really cannot go wrong when sticking to this overall guideline. The below bathroom is an example of a traditional design utilizing all knobs.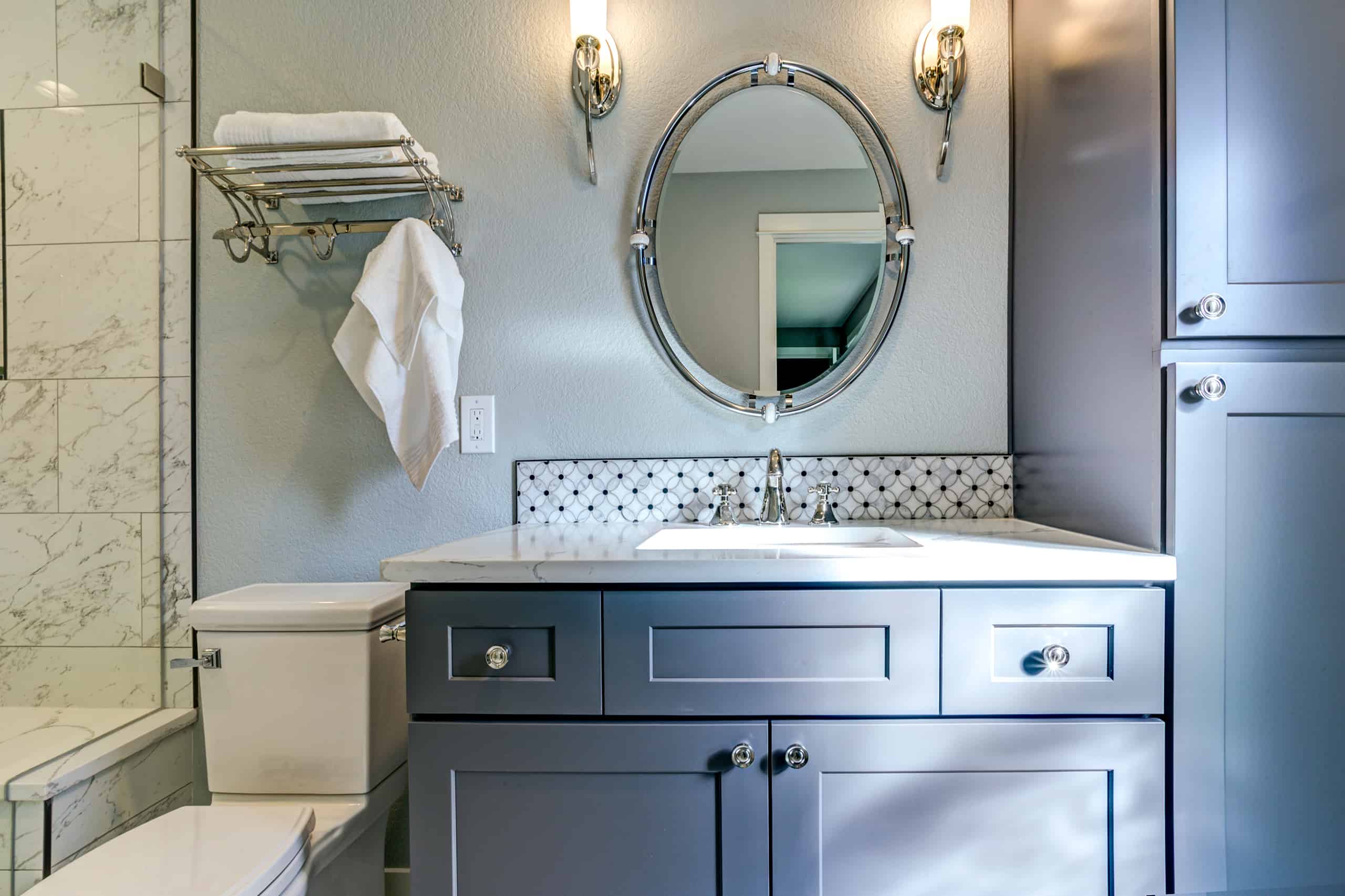 Pull handles can also provide a traditional feel to a room. Traditional pull handles come in a few varieties, one of which is bin pulls, pictured below.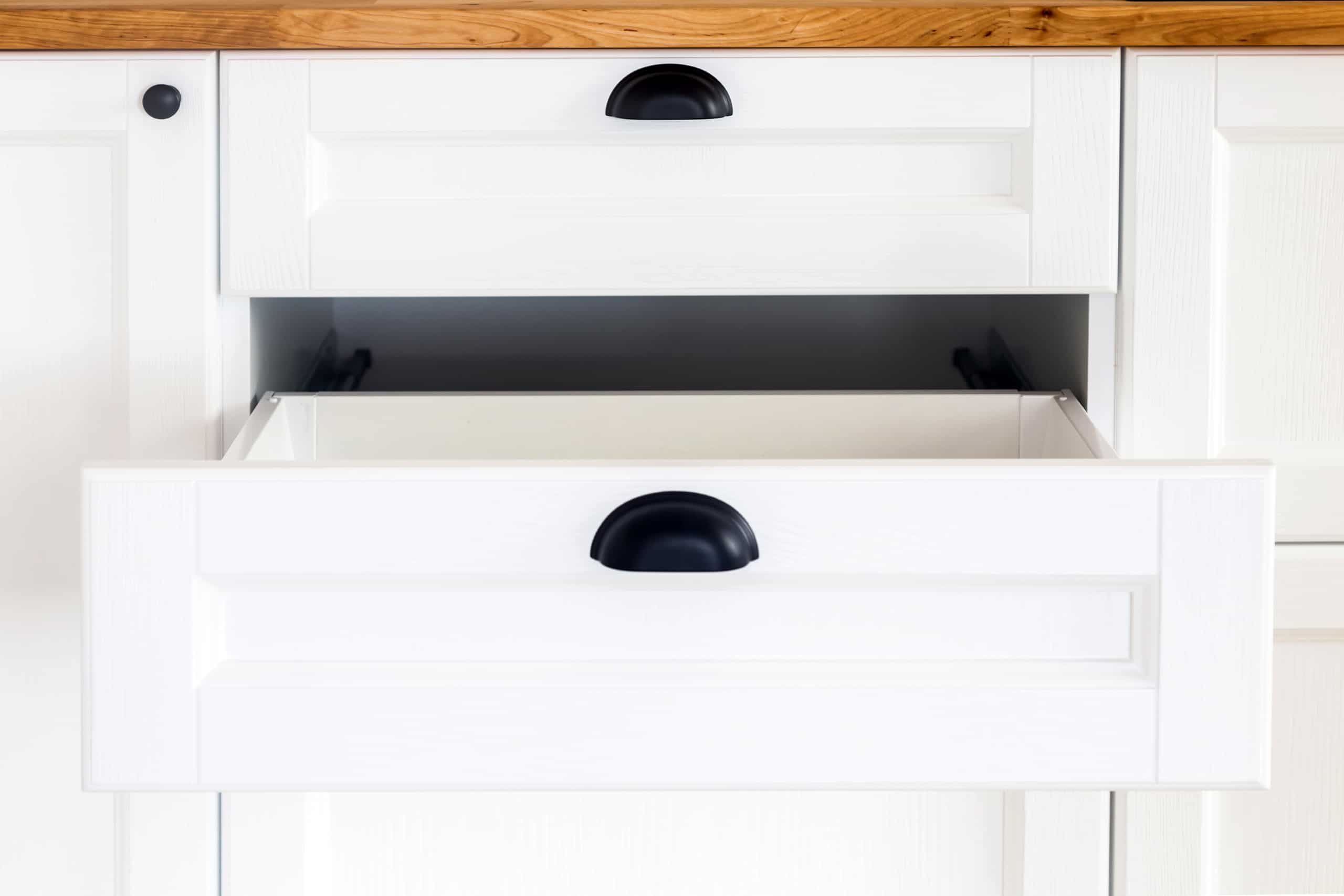 Traditional pull handles can also look like the below, having smooth, soft edges usually with small details added in the handle bar. A dark brass color, dark bronze or rust tends to bring together the traditional appearance.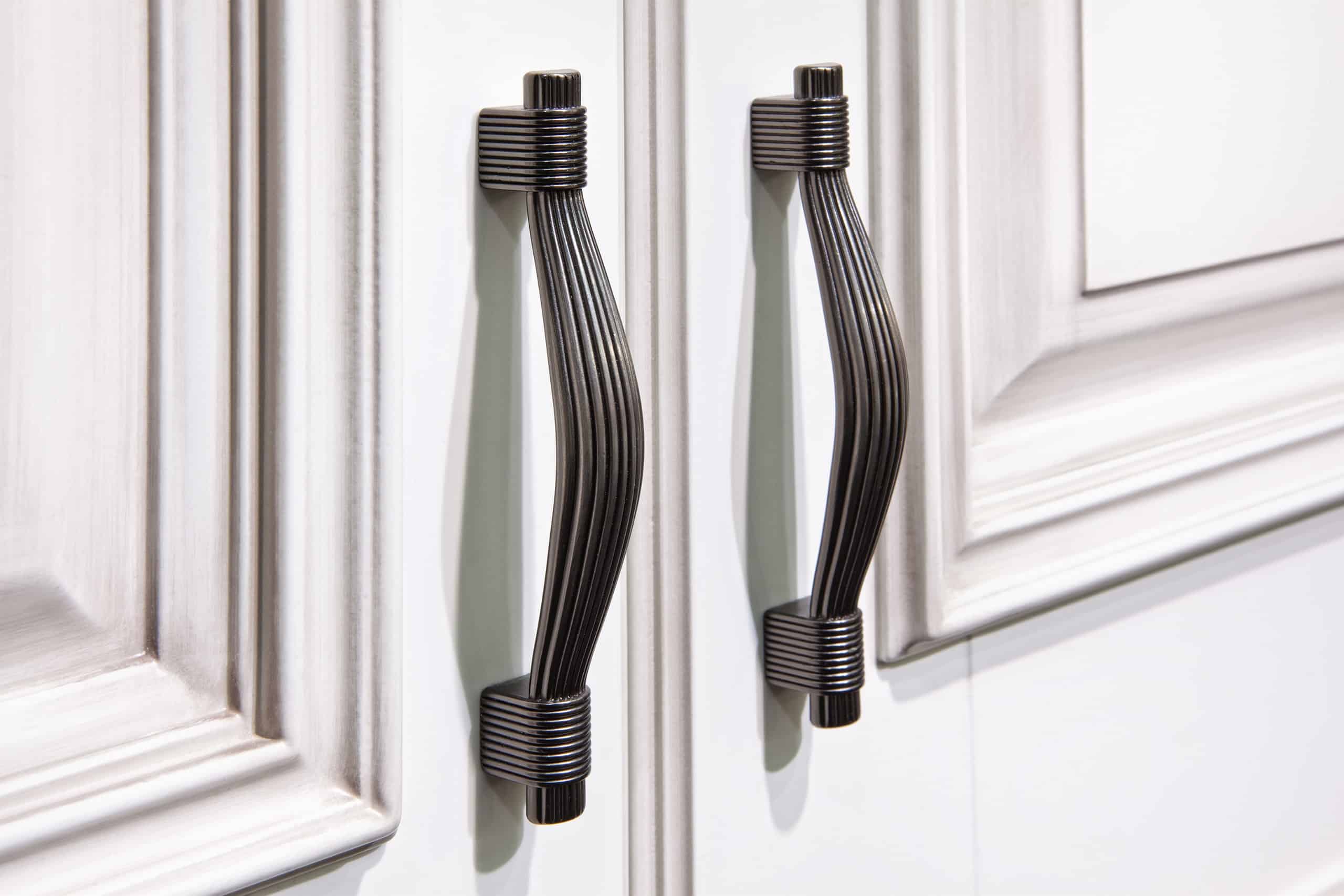 You can also consider using knobs and pulls together for a semi-modern design style.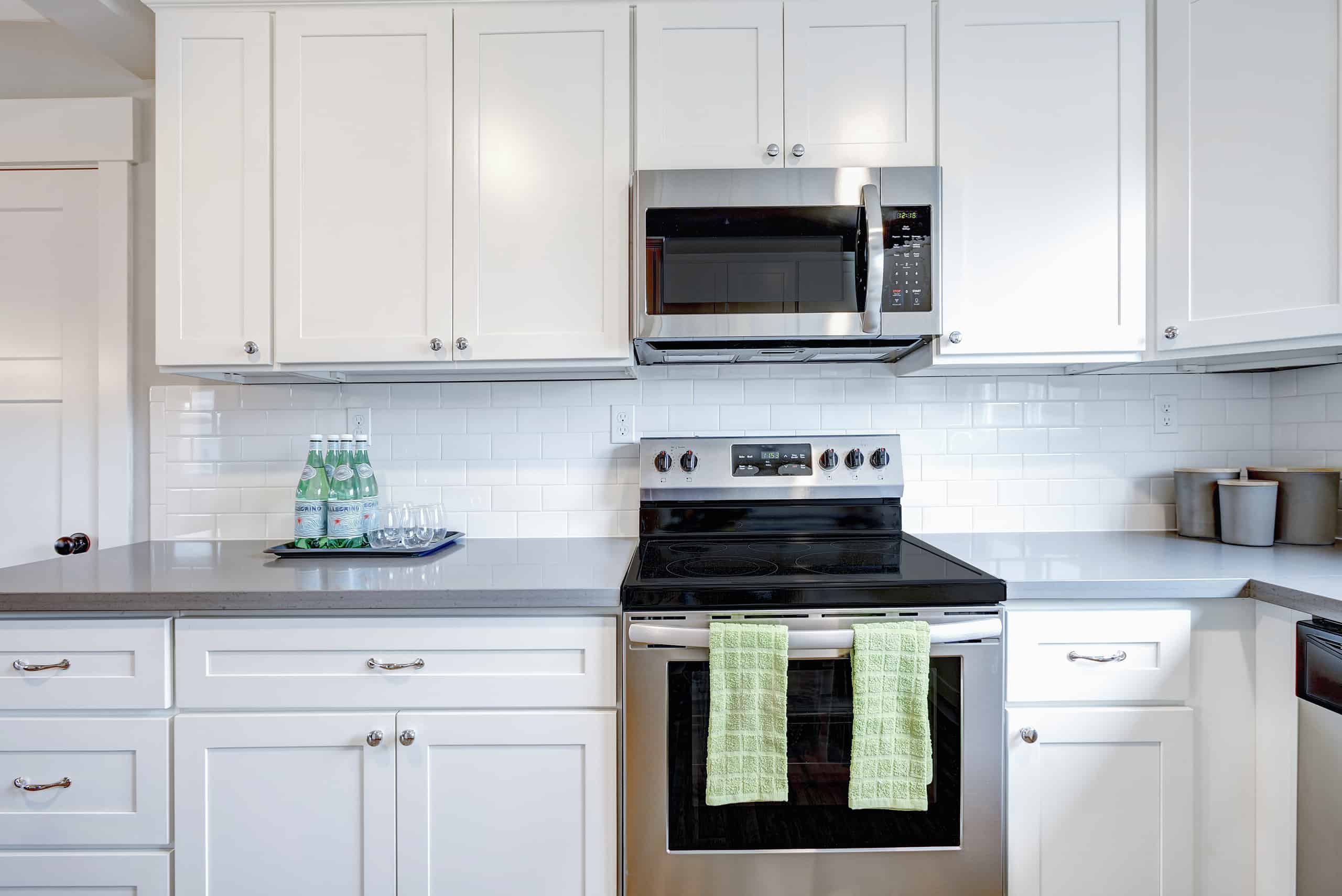 If a fully modern space is what you want, then sleek pulls all over are a great option. The kitchen below utilizes all pulls of varying sizes. The gold color rounds out the room with a highly modern look. Modern pull handles come in the T-bar style and flat fronted style.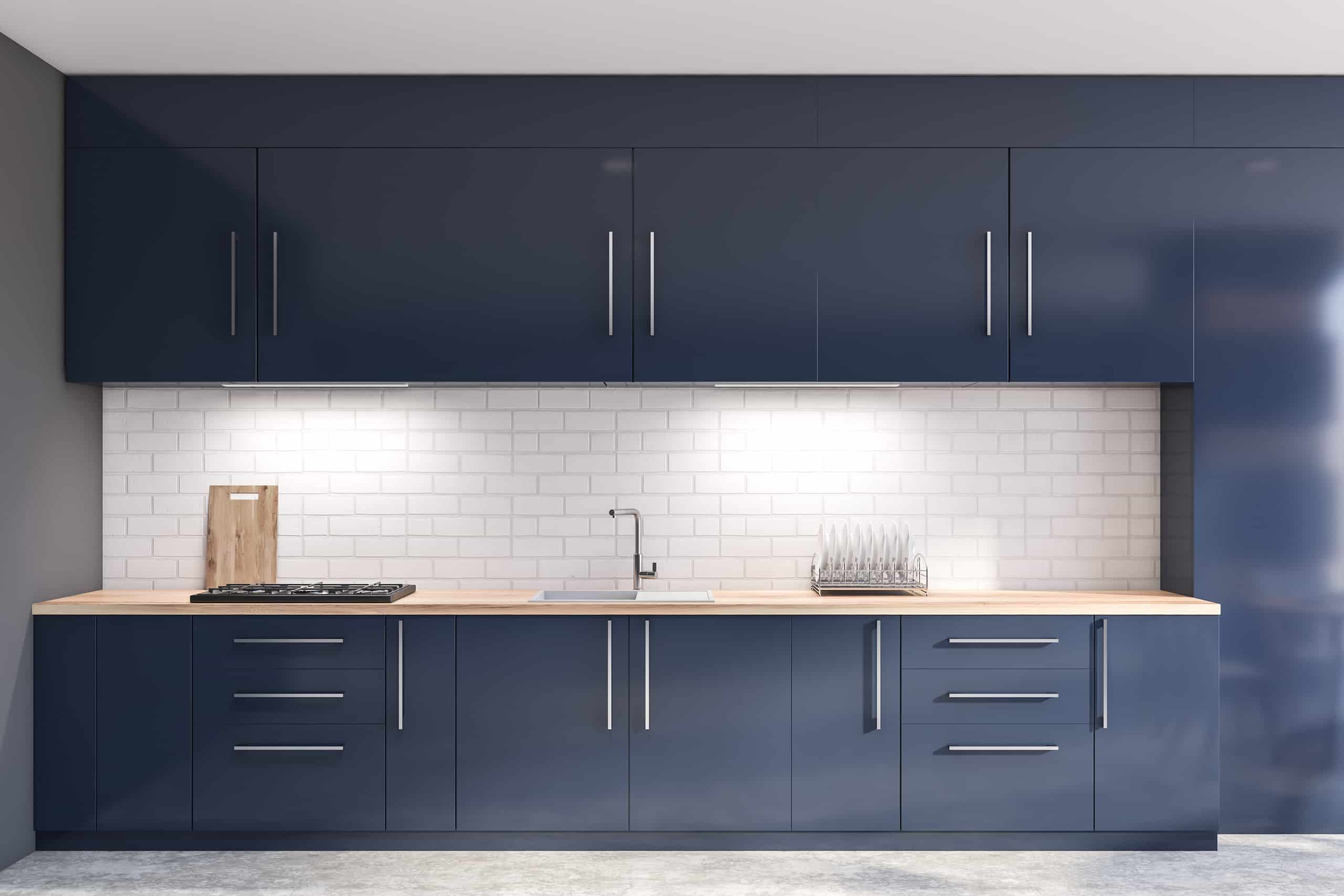 You can even use cabinet hardware mounting putty to temporarily place the knobs and pulls at each location, giving you a clearer idea of how everything will look and feel once installed.
It helps to know some basic details about door designs before getting into the hardware placement. All cabinets have door panels and most cabinets also have door rails and door stiles. Think of the rails and stiles as a support system for the door panel, forming a square (or rectangle) around it. By placing the rail horizontally above the door panel and the stile vertically next to the door panel, they form a "joint" to hold the panel in place. Regardless of the type of cabinet you have, any look (traditional, transitional and modern) can be achieved.
Traditional Style Cabinet Door Panels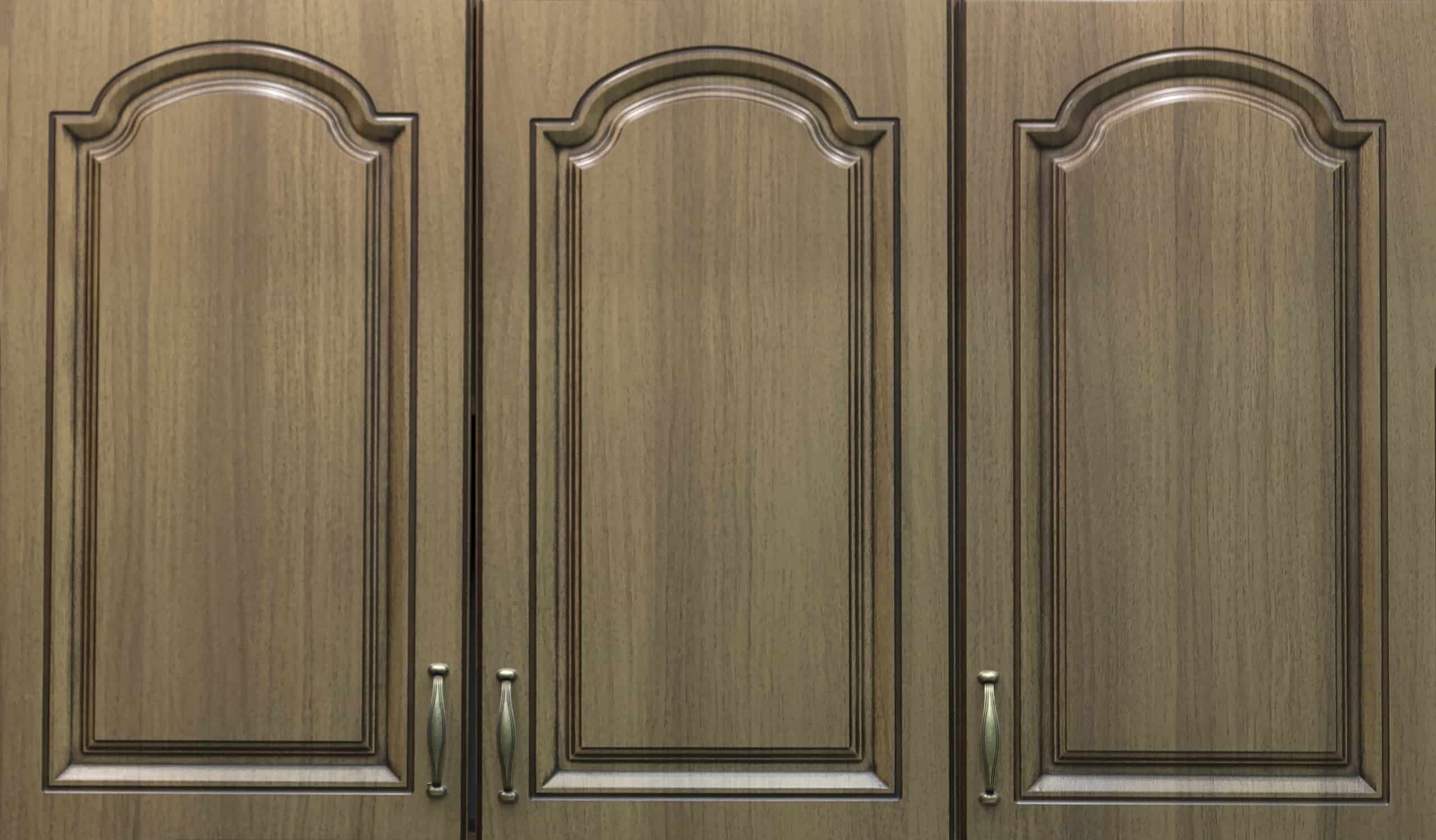 When you think of a classic style cabinet door, the Raised Panel design is probably what comes to mind. The Raised Panel designs are very traditional – They always have a floating center panel outlined by a carved design. The center panels can be rectangular with sharper edges, rounded with softer features, or have a more arched appearance.
Transitional Style Cabinet Door Panels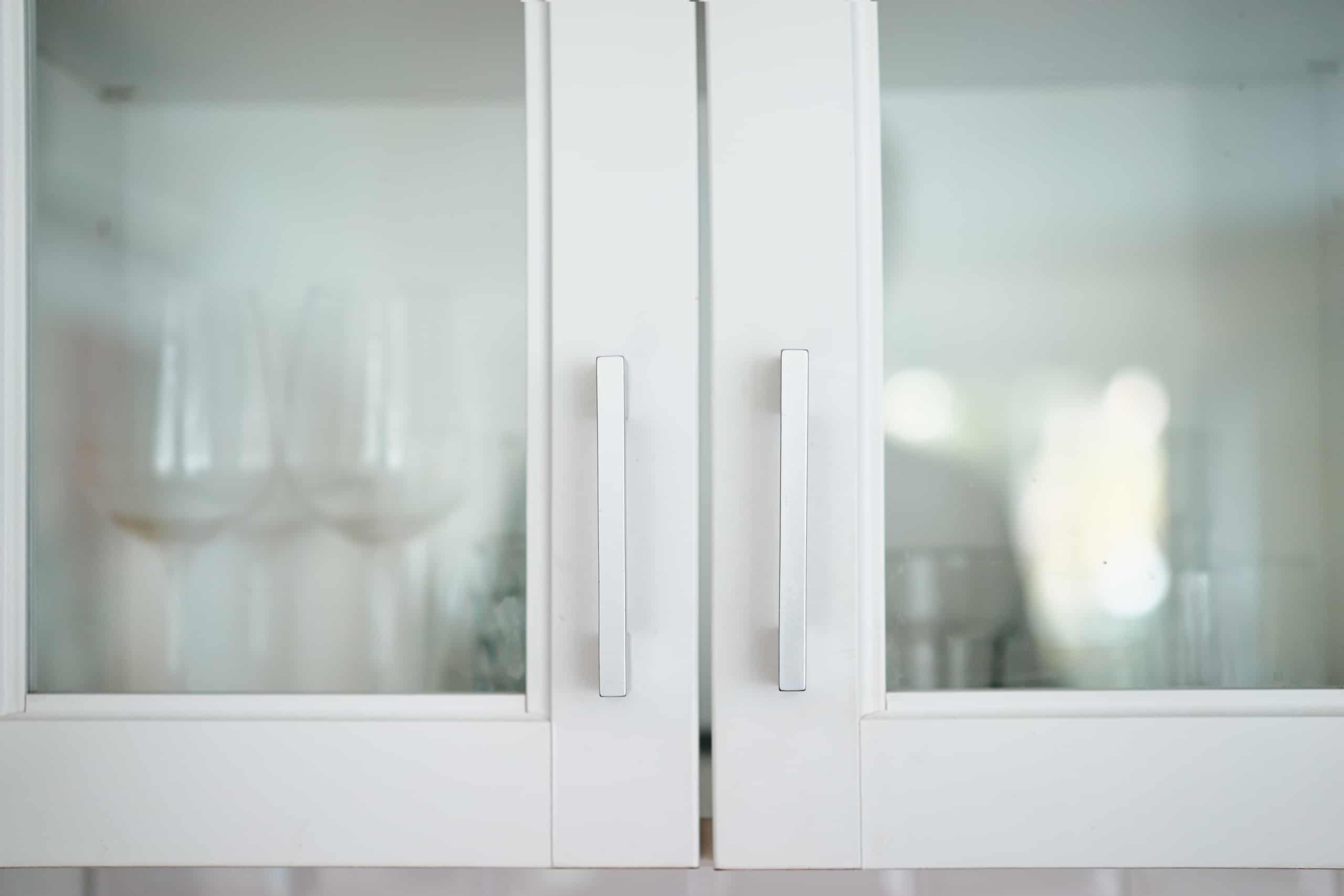 Cabinet door panels that fall into the transitional range will bring you a mix of modern and transitional – not too historic, but also not too sleek. There are three main options for these transitional style panels: Recessed, Shaker and Mullion.
Recessed cabinet door panels have a center panel that is depressed, adding more dimension and subtle detail to the cabinets. 
Shaker cabinet door panels are one of the most popular cabinet options out there – and for good reason. Their five piece cabinet door design with recessed center panels gives them a simple and versatile look.
Mullion cabinet door panels have glass panes as their door panels. This gives complete transparency inside your cabinets. Mullion cabinet doors are ideal to use as a bookshelf or to hold glassware, beverages and dining room essentials. Whichever items you decide to keep in these cabinets will be on full display. Additionally you can add strips of wood (moldings) to the glass panels, giving them a more decorative aesthetic.
Modern Style Cabinet Door Panels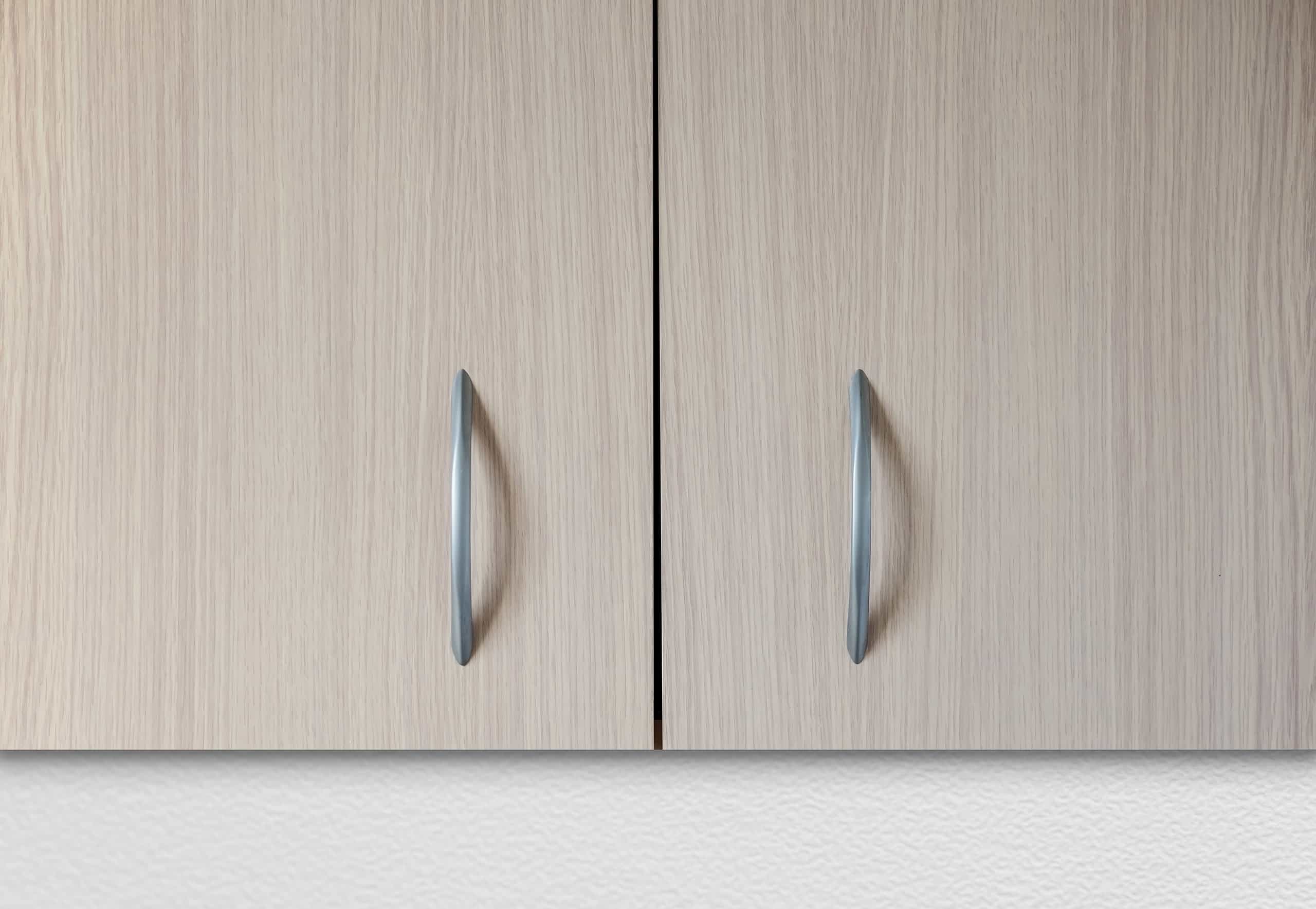 A modern appearance for cabinet doors can be found by using a slab of wood (or solid material). The key word being slab, as there won't be a rectangular/square frame around the door panel (and therefore, no stile or rail). Using modern or ultra modern hardware for this type of cabinet tends to be a great choice, given the sleek look of the cabinet door. In addition to having a modern look, a slab of wood for the door panel is also considered very European. This style have cabinet door panel has limited detail and a straightforward layout.
Hardware Placement on Cabinet Doors
Once you have decided on if you will use pulls or knobs (or a mix of both), it's time to decide where exactly to install them on doors and drawers. When it comes to installing cabinet door handles (either knobs or pulls), they are always placed on the opposite side from the door hinges. You'll specifically want to place them anywhere between 1'' and 4'' from the top or bottom edge of the door. Anywhere within this range will work as it is based on personal preference. 
Again, functionality is a big part of where you place cabinet hardware, and this spacing from the edges of the door is the easiest for people to grab the handles to open and close the doors. You then have the option of placing your pull handles horizontally on the cabinet door, or vertically. There are different tips and tricks we have listed below that work, depending on if you are using knobs or pulls on your cabinet doors.
If you are going for a traditional look and using knobs for your cabinets, you have several options when it comes to deciding where to place the knobs:
You can place the knobs in the lower corner of the cabinet door frame. This is the truest-of-true traditional looks.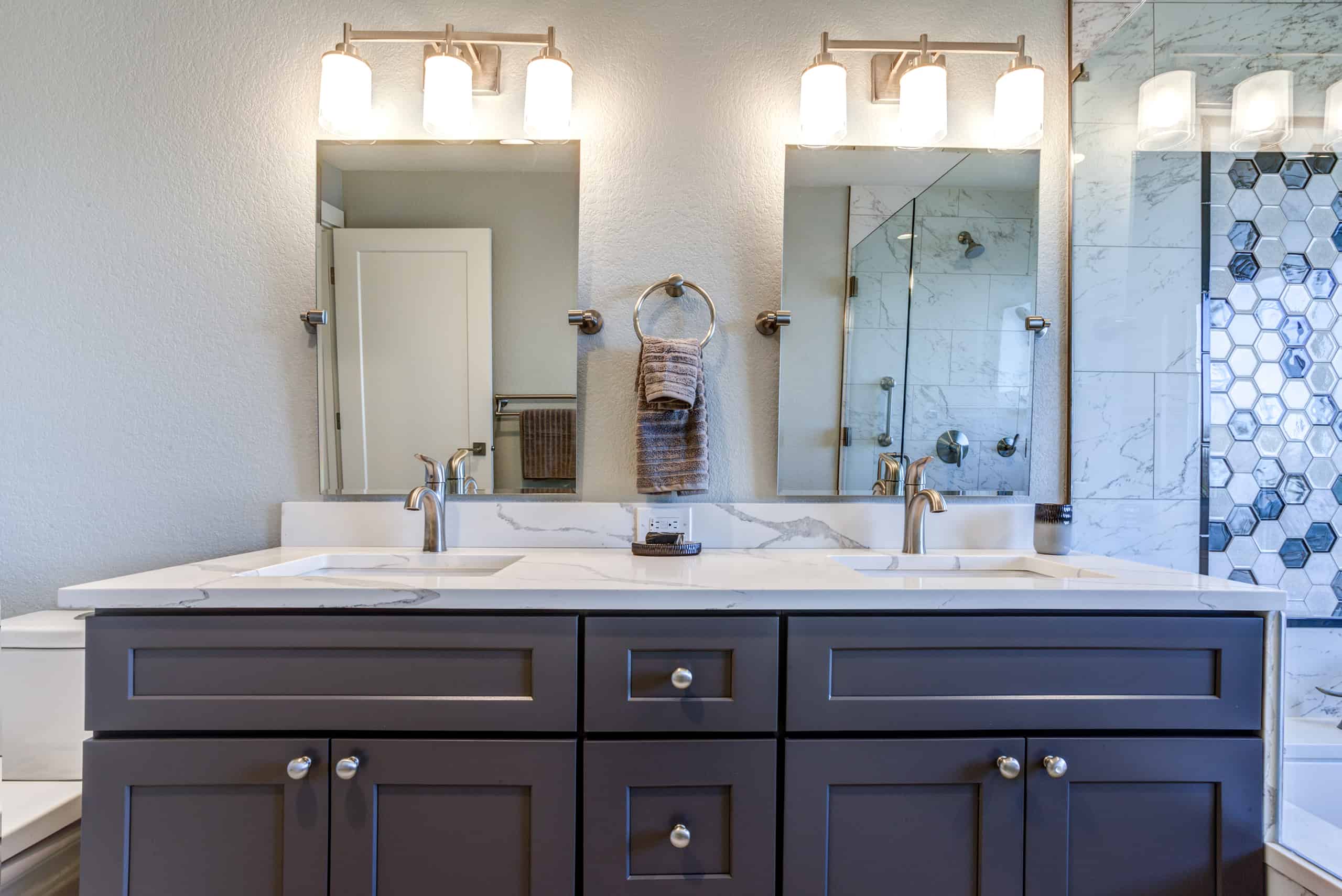 You can place the knobs just above or below the corner of the cabinet door frame. For wall cabinets (cabinets placed above the counter space), it's common to see knobs placed 2'' to 3'' from the lower corner of the door panel, but most importantly, is based on your personal preference. This simple change in placement will take your traditional cabinet-look up a notch.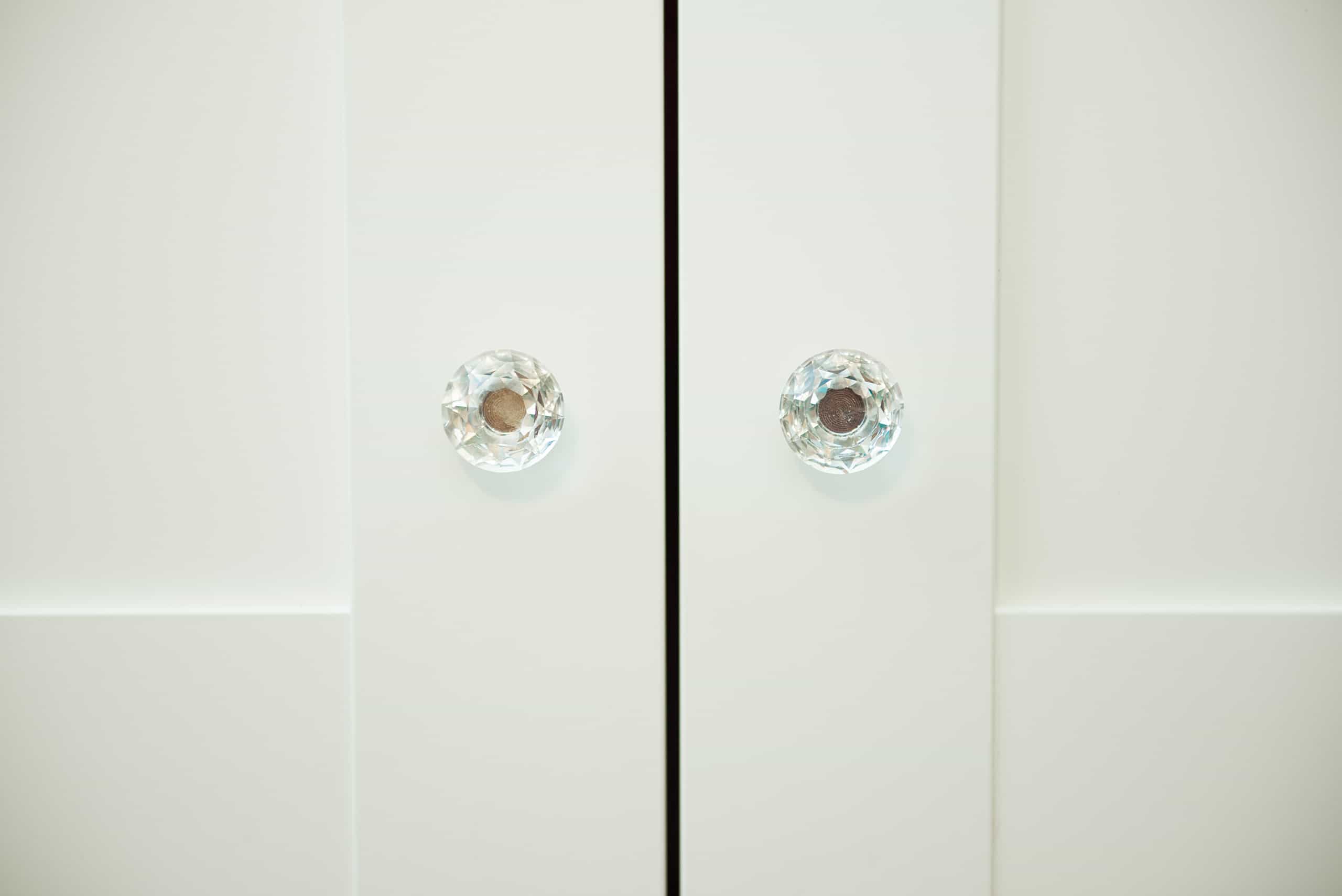 For taller cabinets, you can place the knobs vertically centered on the door panels (rather than at the lower corners). Keep in mind, you'll want to make sure you are tall enough to reach the knobs, since they will be placed higher up.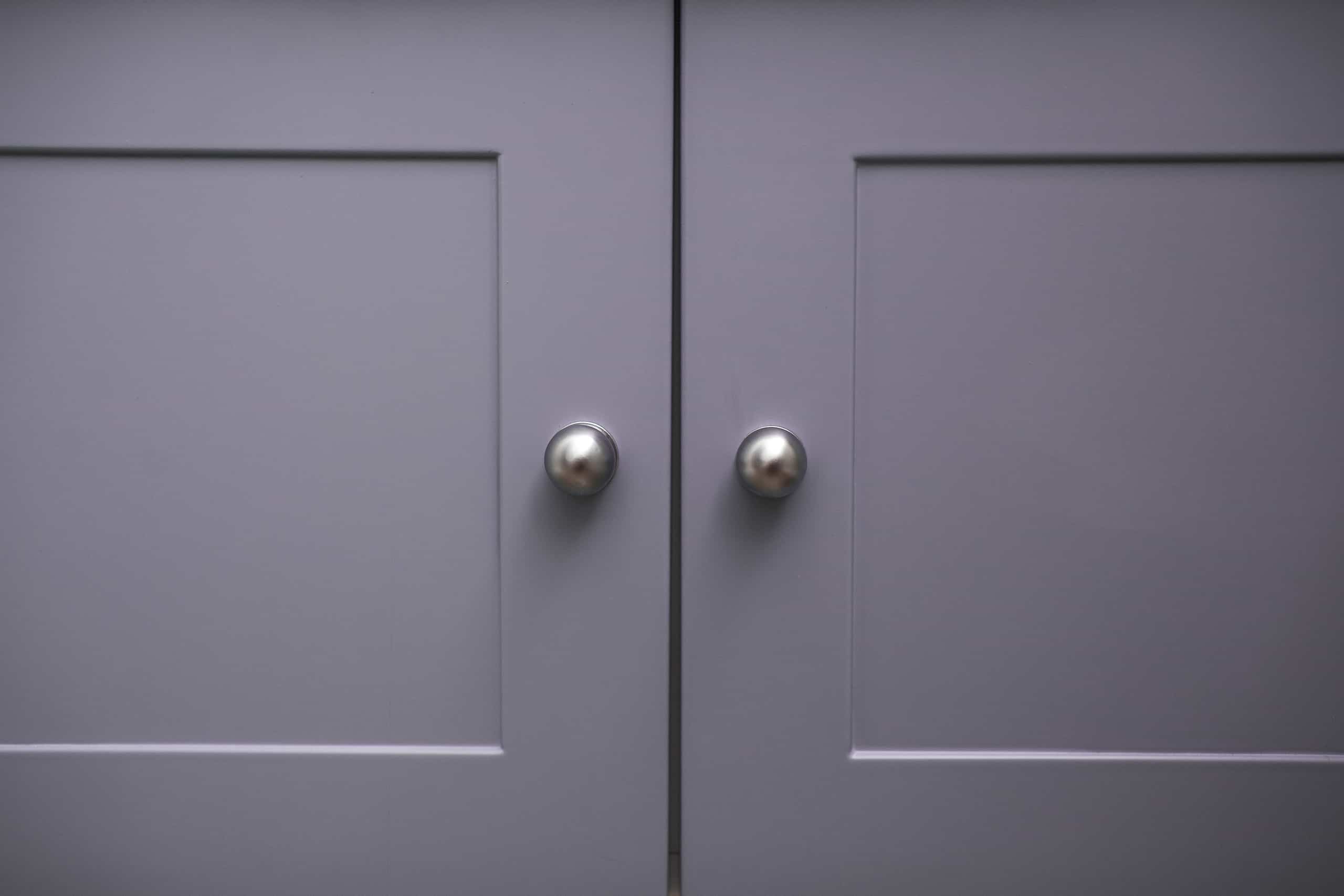 Base cabinet doors (doors are placed below a counter) can also have knobs placed anywhere from 2'' to 3'' from the upper corner of the door panel, depending on which you prefer.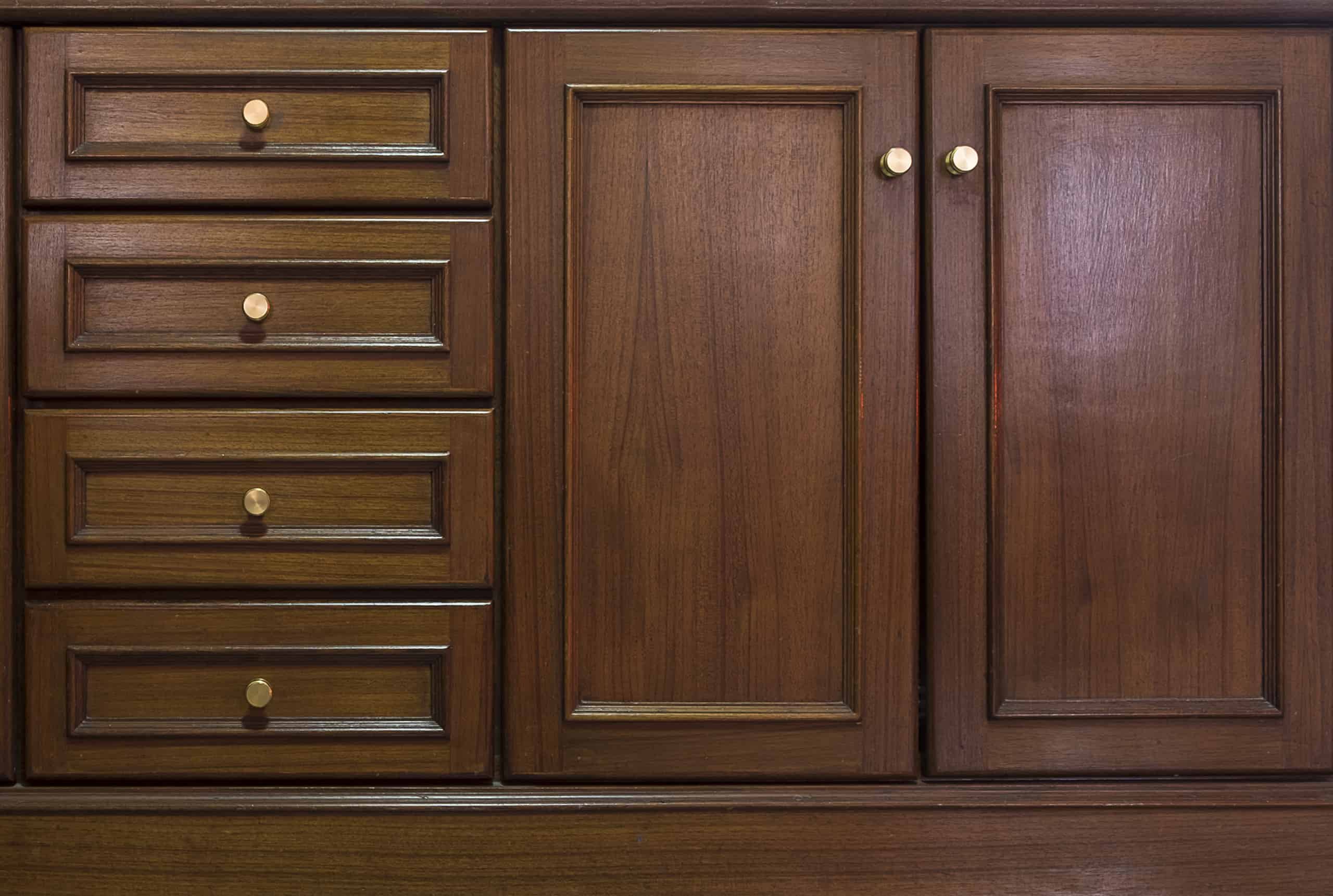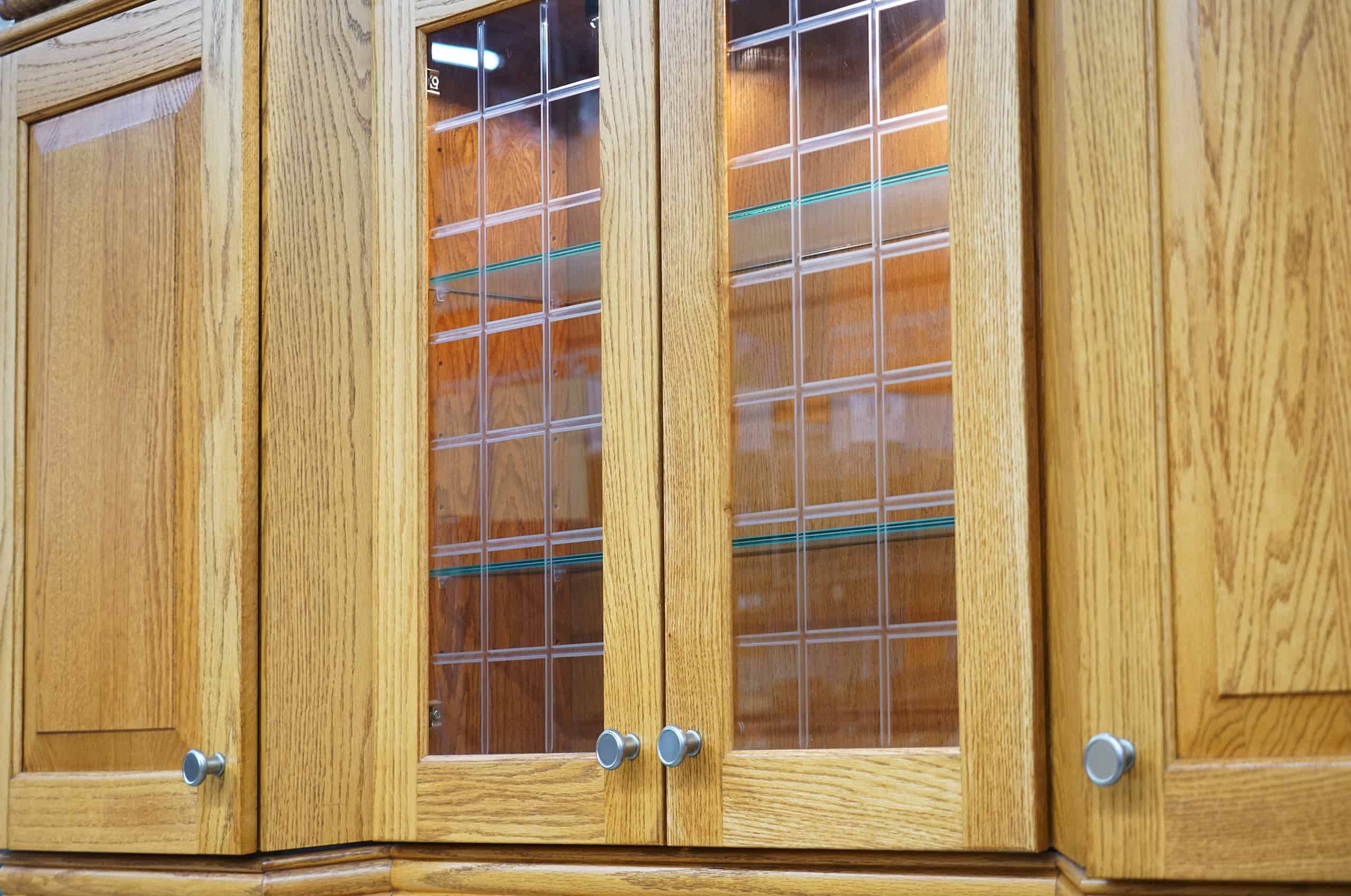 If you've selected pulls, either modern or traditional, the same rules apply as knobs with placement. Pulls will look great when they are placed directly in the corner of doors. And just like with knob placement, cabinets will look busy when the pull handles are placed flush with the door frame. When placing your pulls, remember that the 1'' to 4'' range (based on your personal preference) from the top or bottom edge of the drawer is the ideal placement. 

The thing to keep in mind with cabinet pulls has to do with placing them vertically or horizontally. Usually for cabinet door pulls, we recommend placing the pulls vertically, making it easy to open the doors (again, functionality is key).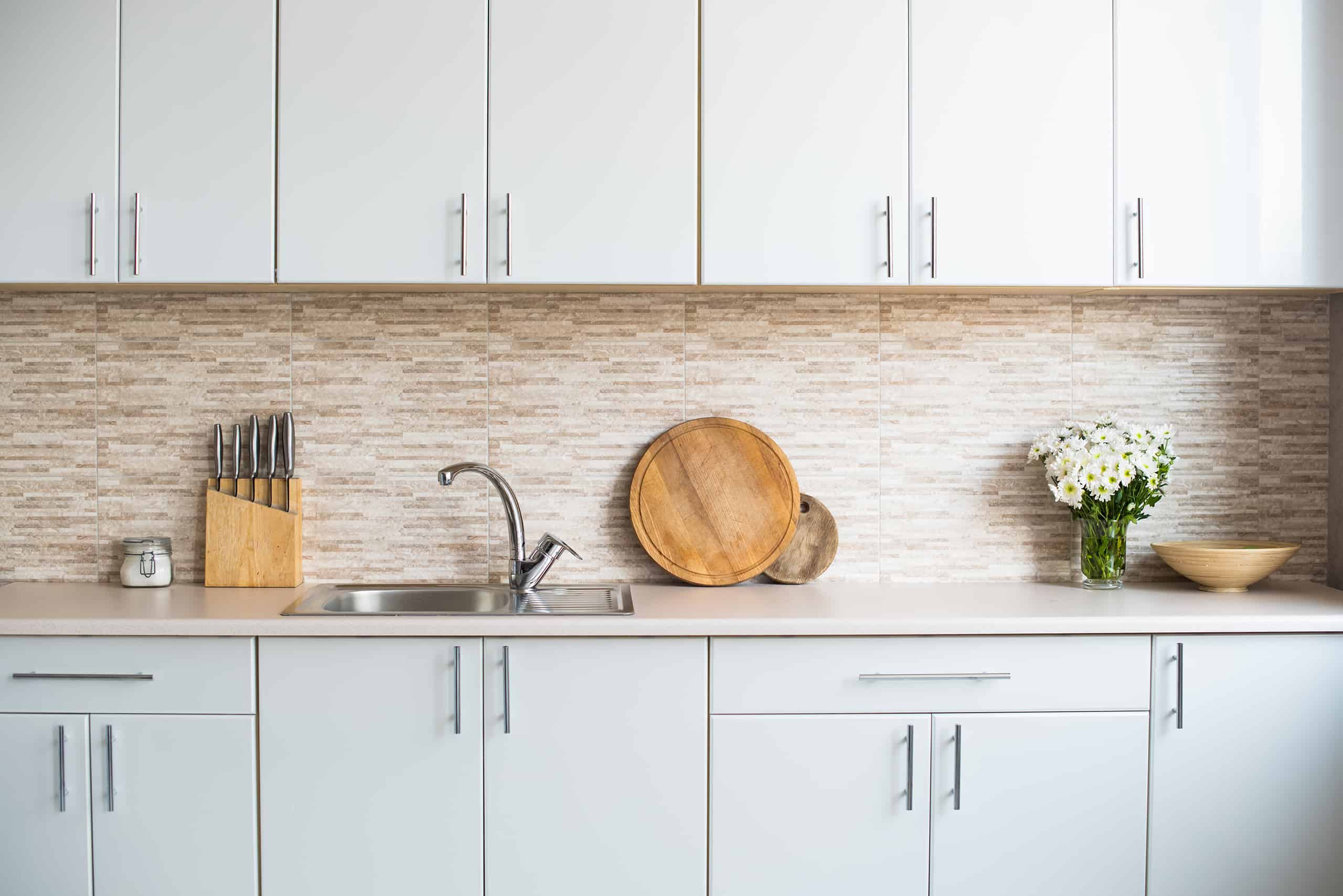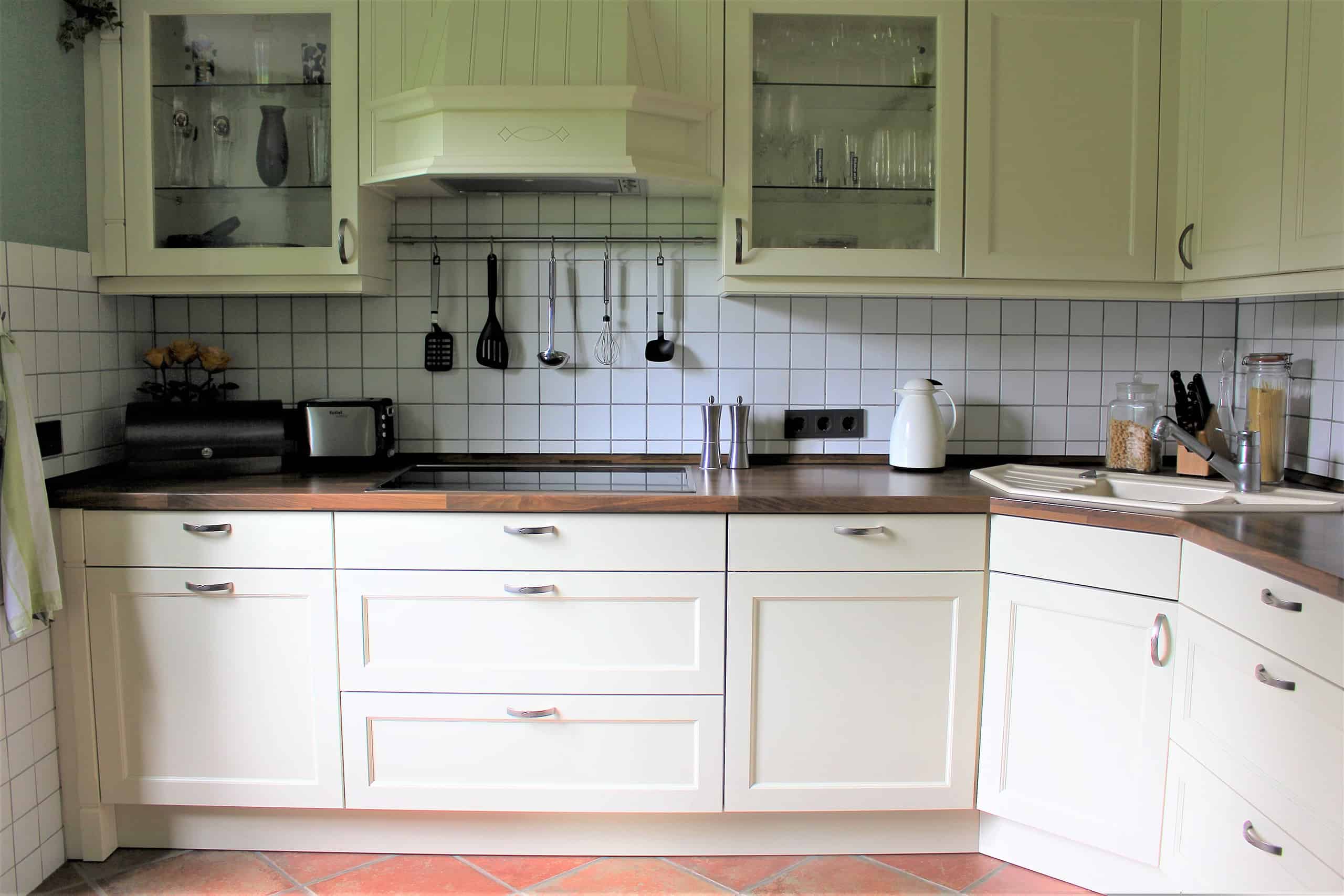 Hardware Placement on Drawer Fronts
An important factor to consider before jumping into drawer fronts comes down to size. How many knobs and pulls you use will depend on whether you have wide drawers or small drawers. 
If your drawers are 24'' wide or greater, double up on knobs or pulls. You can also consider using a larger pull that covers more of the drawer front, only requiring you to install one rather than two. This gives your drawer more surface area where it can be opened from, helping to make it more functional. Pulls should be placed horizontally on drawers.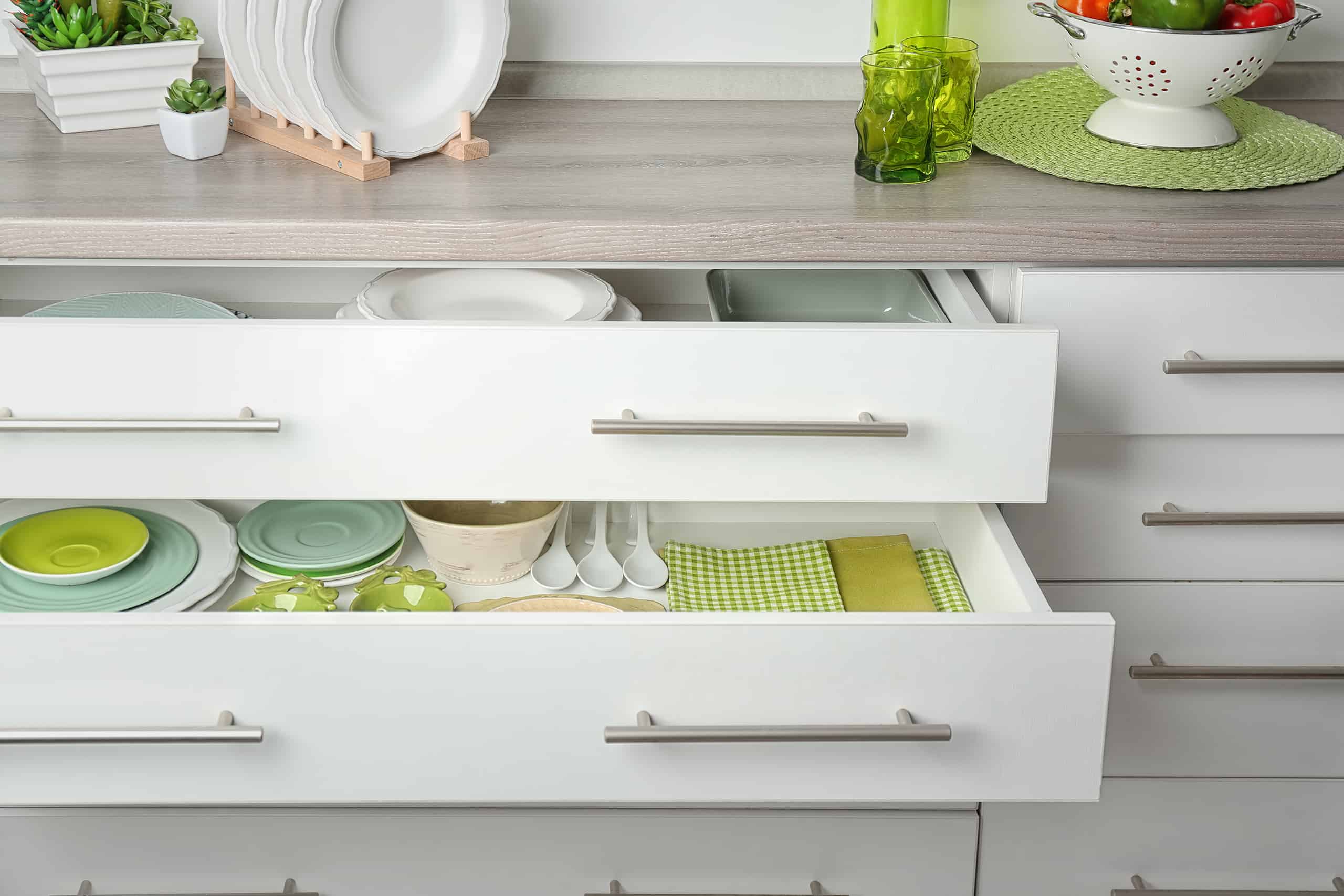 For small drawers (less than 24'' wide) center the knobs or pulls in both directions. Just like on larger drawers, pulls should be placed horizontally.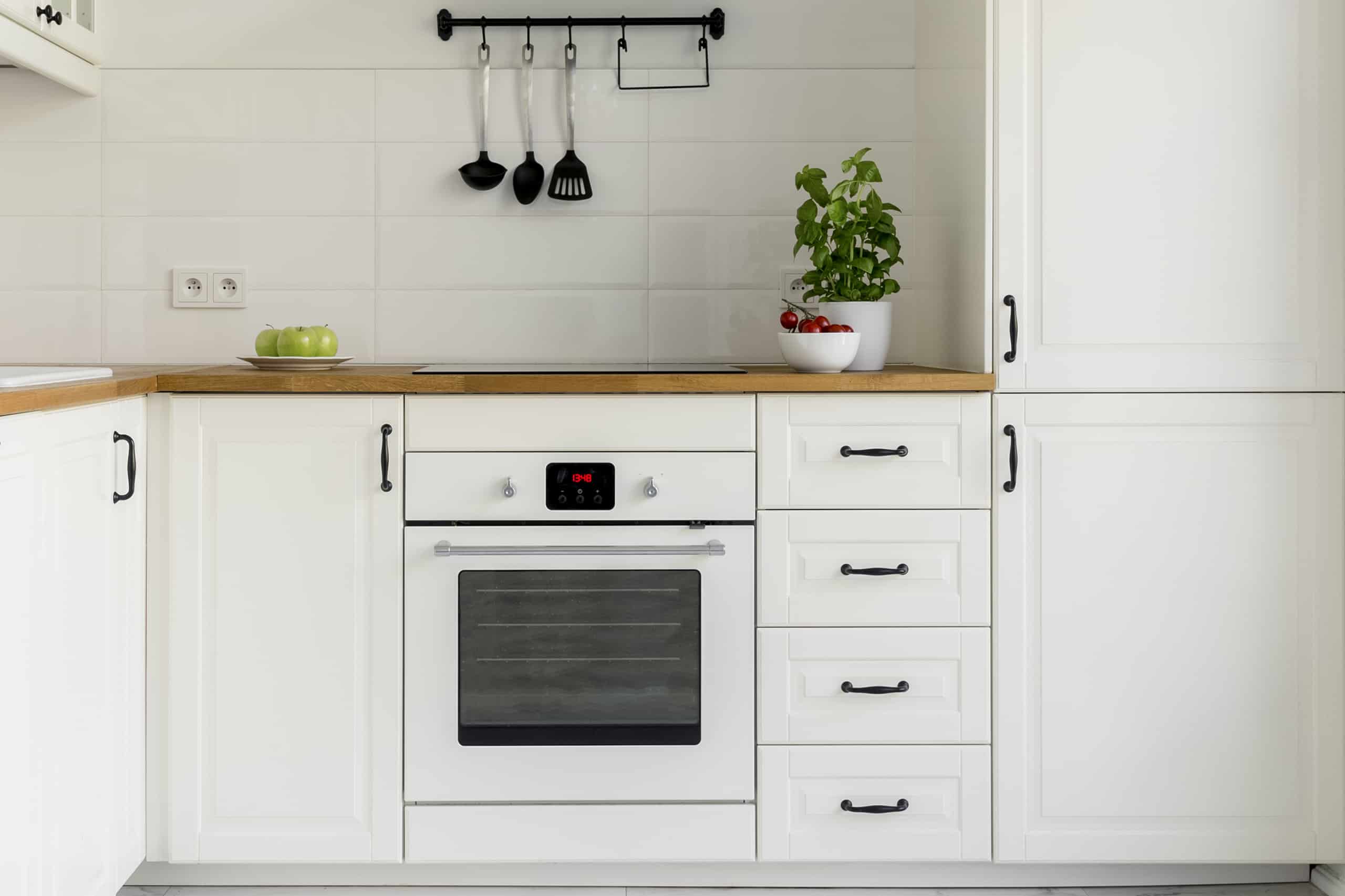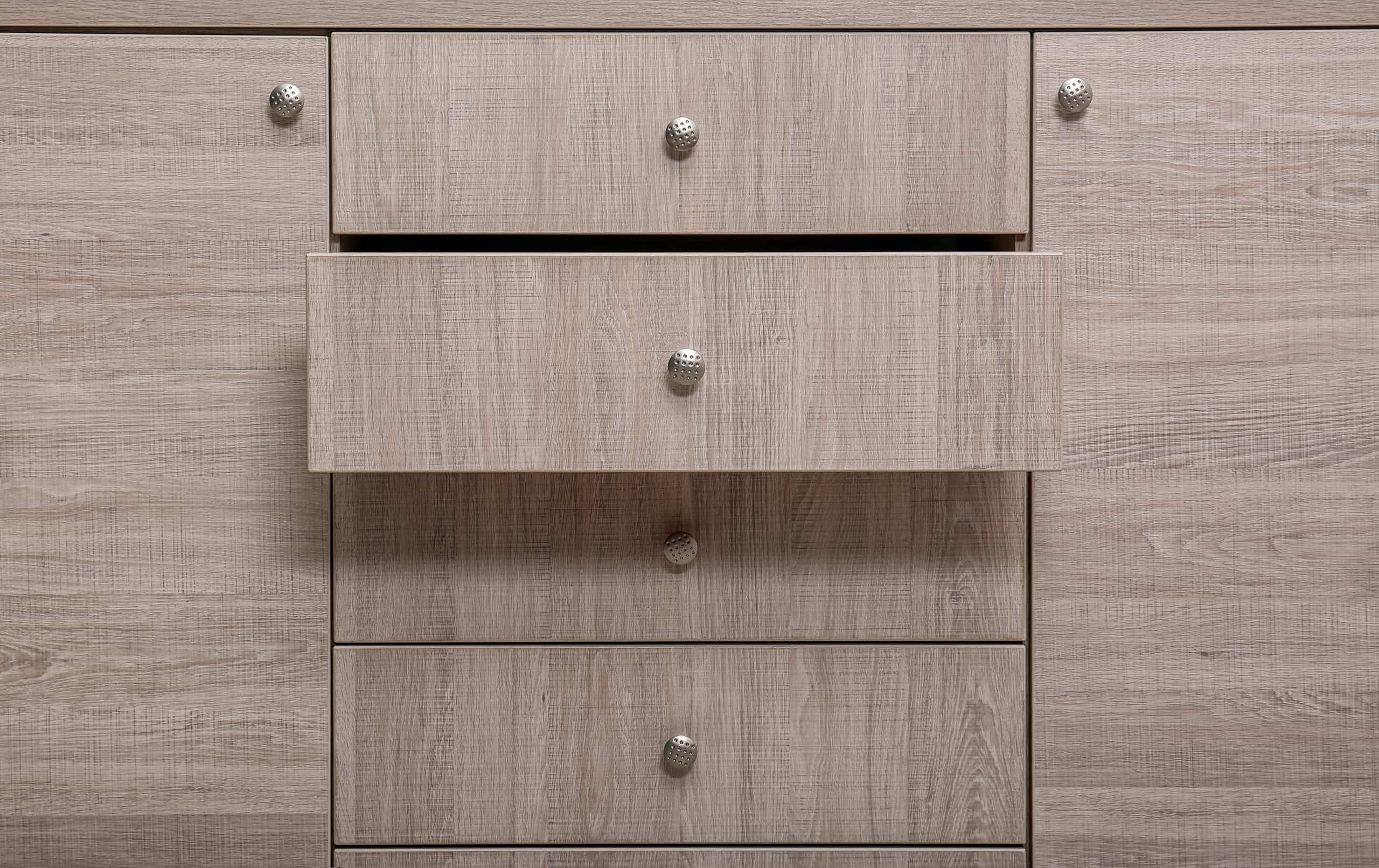 Knobs and pulls can also be placed centered at the very top of the drawer panel, where the drawer rail begins. This is especially good for base cabinet drawers (drawers below the counter) such as a waste basket door or below the sink.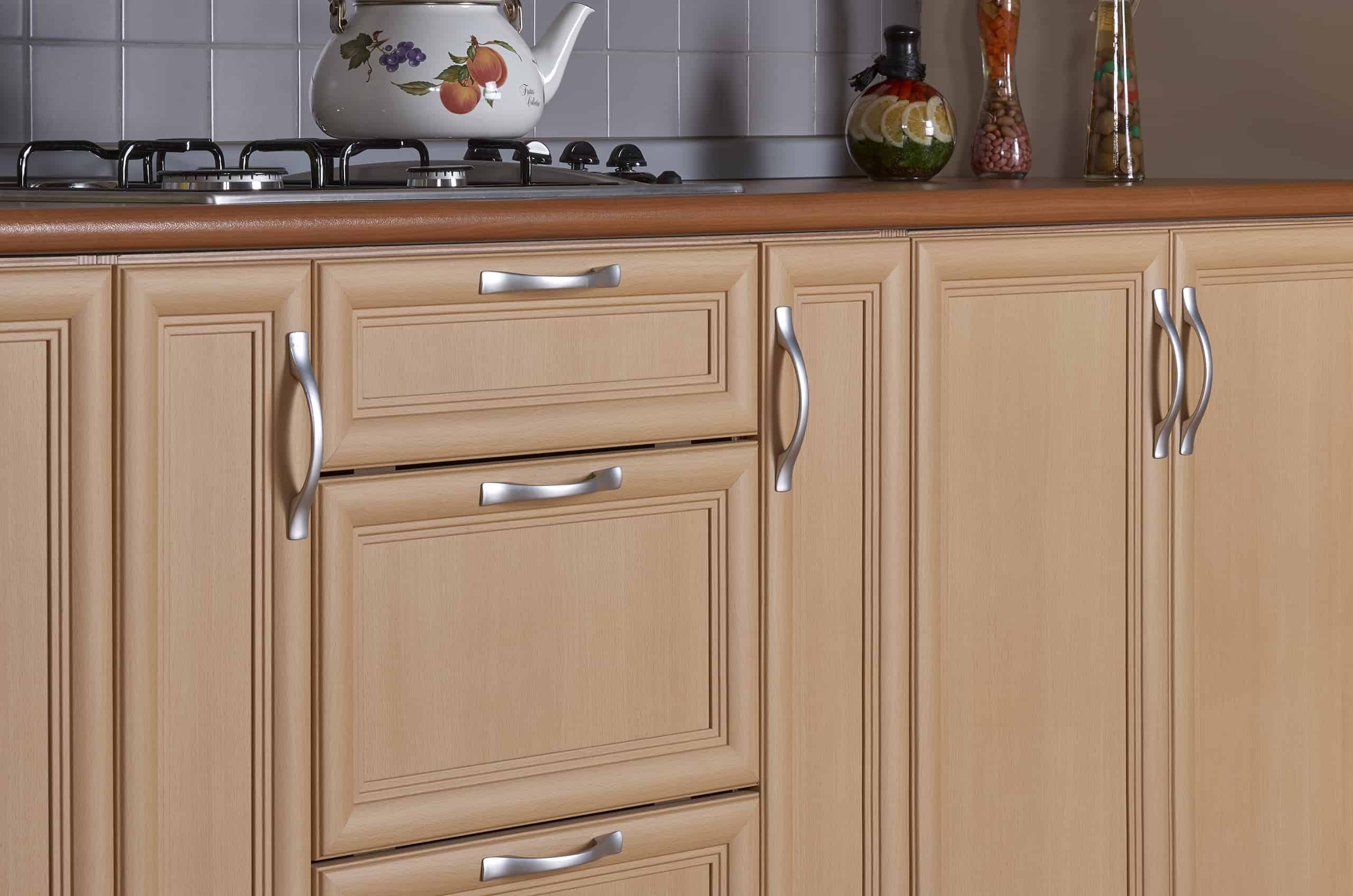 Drawer Front Hardware Based on Height
The height of drawer fronts vary, but you can usually place your hardware in the center of your drawer front with most height ranges. The exception to this is when the height of a drawer front is greater than 12'' – in this case, we recommend placing the hardware towards the top of the drawer front. This makes it much easier to open.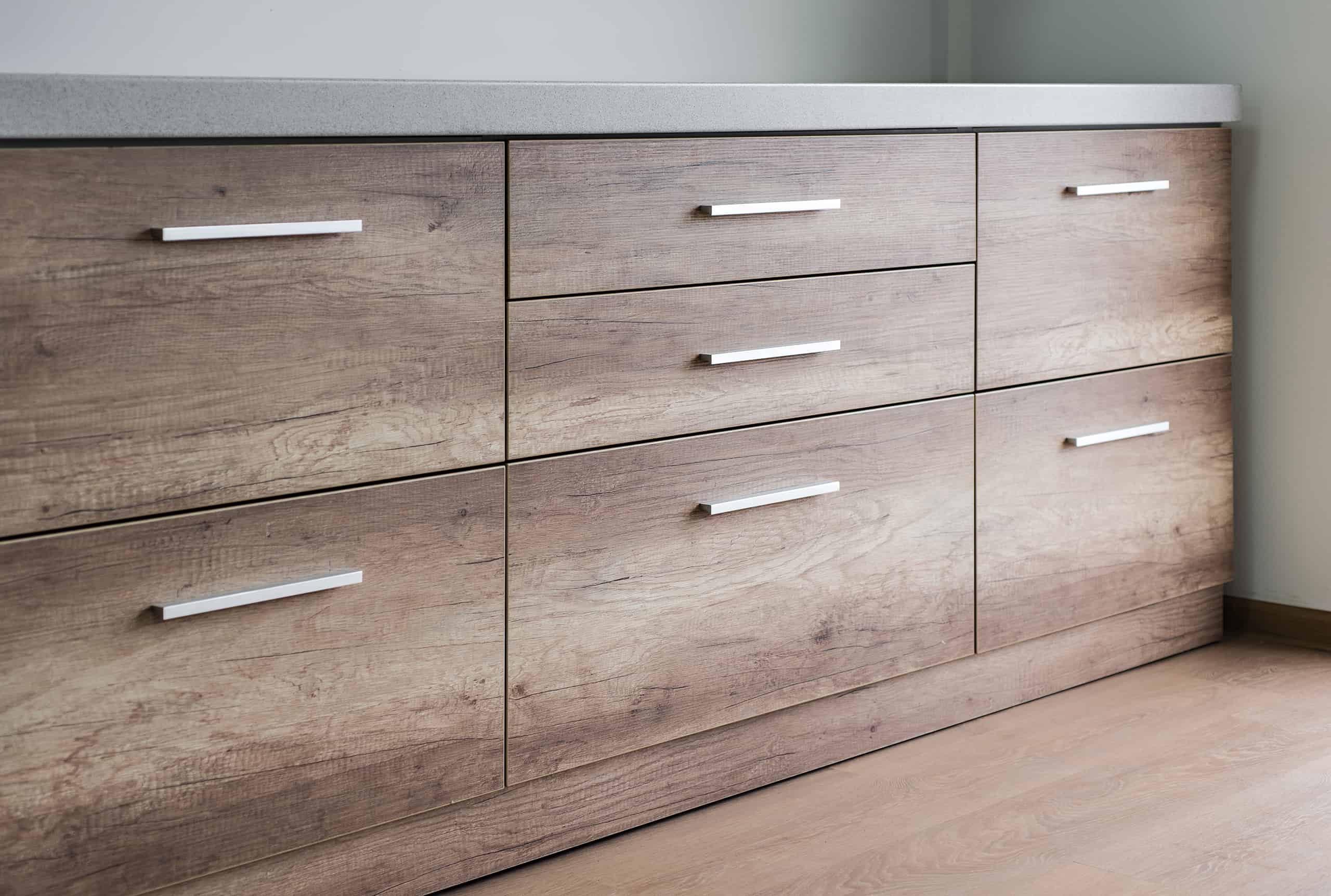 When it comes to adding pull handles to your drawers, usually only one pull handle is required per drawer, since pulls are usually pretty sturdy. But if your drawers are going to be heavy and/or large (such as filled with cast iron pans and cooking pots) one option you have is to consider placing two pulls on each drawer. Keep in mind people typically have a tendency to only use one pull even if there are two placed on a drawer.
Another option with heavier and larger drawers is to use a larger cabinet pull to cover more of the drawer front. So rather than installing two separate standard-size pulls, you are only installing one larger pull handle. If using a large pull handle, you will generally want to use one that is anywhere from ⅓ of the cabinet width to ⅔ of the cabinet width or greater. You can't go wrong if you stay within this range.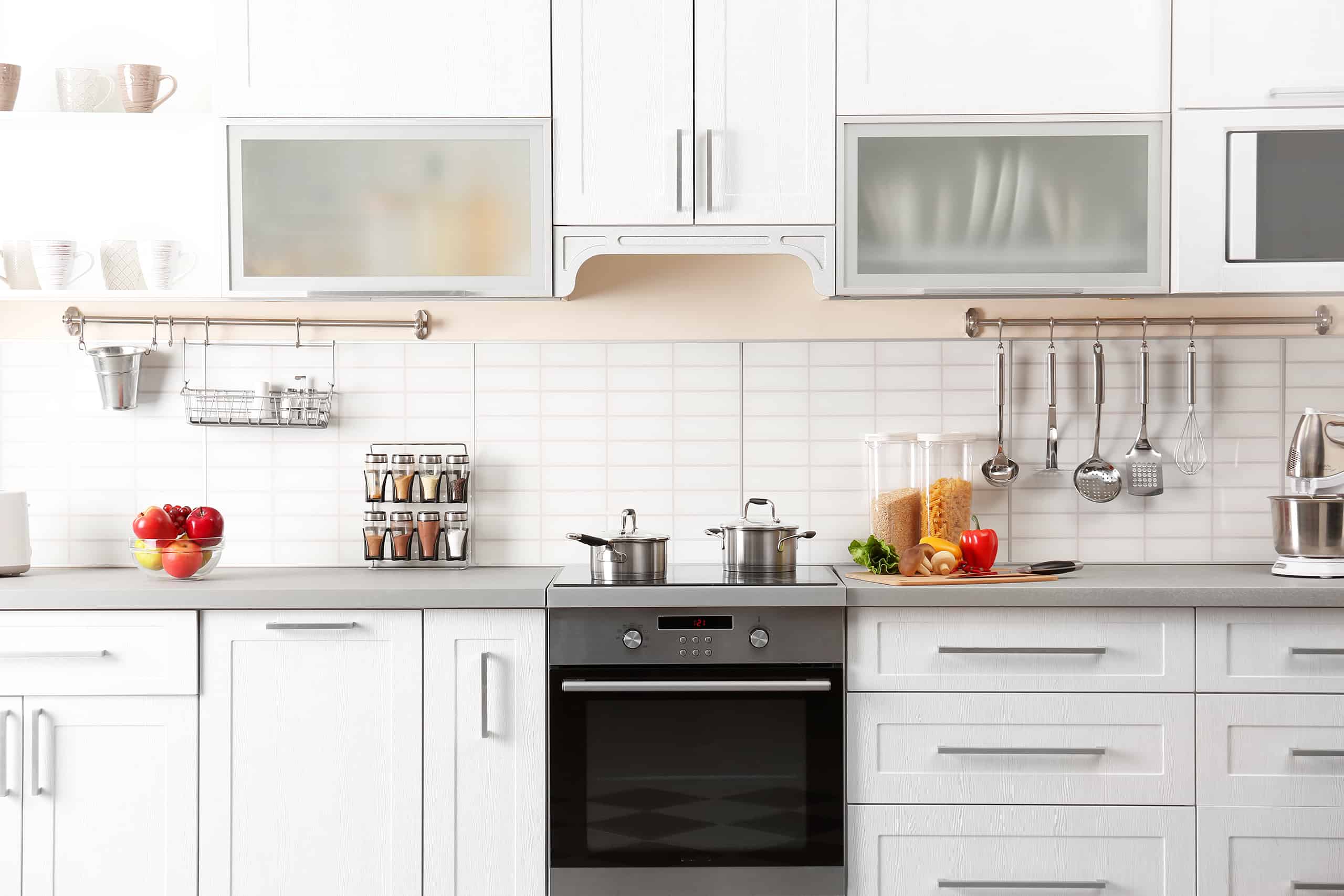 Oversized pull handles almost always achieve a modern look. These are handles that are ⅔ the length of the drawer width or greater.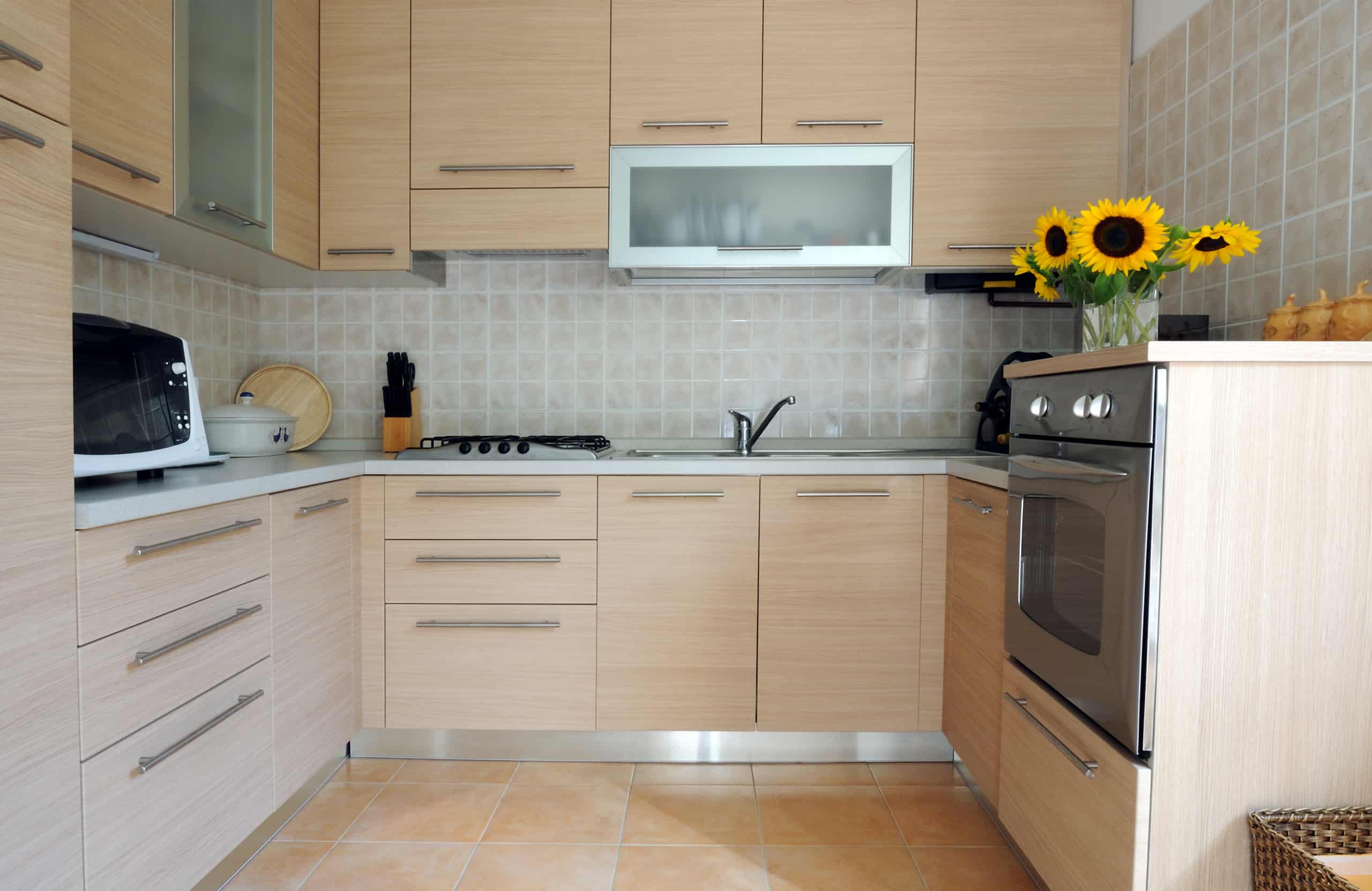 If this is your first time with cabinet hardware placement, there are few things people tend to make a mistake with and one of them is rushing the project. Just remember, take your time. It requires thoughtful attention (especially if it is your first install). Chances are you have spent thousands already on installing your cabinets or a significant amount of time. You don't want to throw away your hard work (or money) because you were rushing the process. 
Using the right tools will make a big difference when it comes to install time. Many first-time installers make the mistake of using outdated, cheap plastic tools. Installing hardware onto your cabinet doors and drawers can easily take all day for a kitchen, if not two days, if you are using incorrect tools. Working with high-grade materials will significantly speed up the project. 
Another common mistake people make is choosing style over function – they opt for a great looking door handle, but placed in an odd position, changing the way the door has to be opened. Style and function are equally important aspects of a cabinet hardware project. 
We want to see you work like a pro when it comes to cabinet hardware placement. That's why we put the power of tools into your hands and help you maintain your pro status…or become one for a weekend. At True Position Tools, cabinet hardware placement and high-quality, specialty woodworking tools have been our game for more than 20 years. Our Cabinet Hardware Jigs helps you to work quickly and accurately place hardware. All True Position Tools products are made in the USA.