Install knobs and handles in seconds with the most accurate cabinet hardware jig on the market. Perfect results every time on any cabinet door or drawer front.
Cabinet Hardware Jig ORIGINAL + Case
Free Shipping
On orders over $49 within the contiguous USA.
Money Back Guarantee
If this isn't one of the best tools you have ever owned simply return it for a full refund within 60 days of purchase.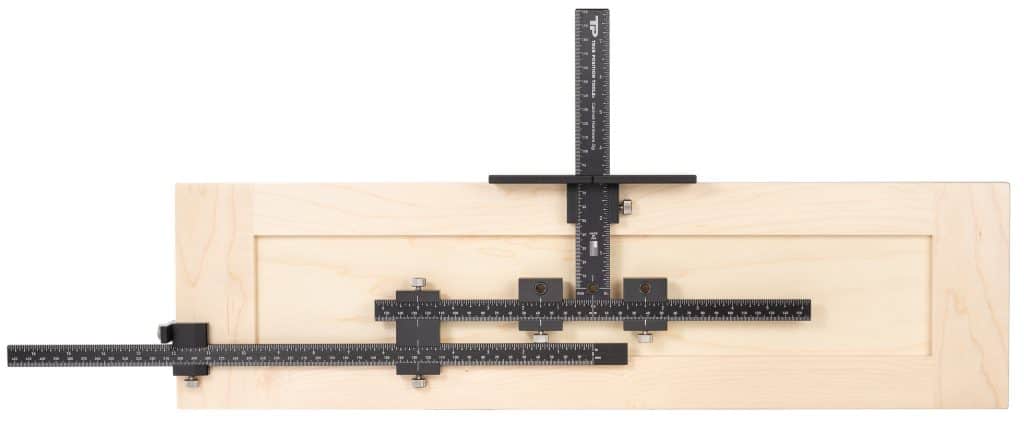 Includes Rapid Center Extension for rapid, repeat drawer & door fronts.

Includes both Long Pull & Rapid Center Extensions for even more capability for rapid centering, long hardware, and shelf pins.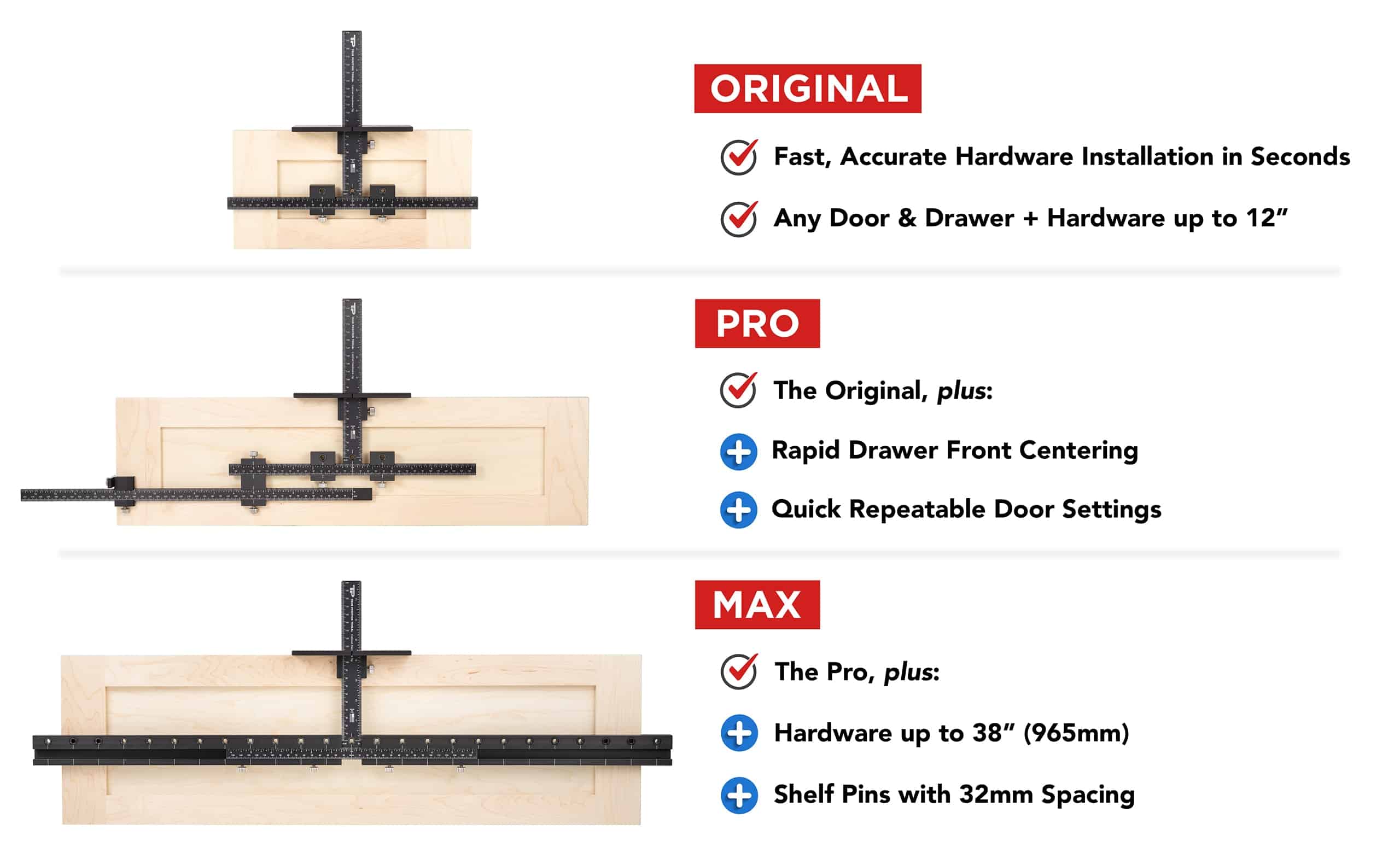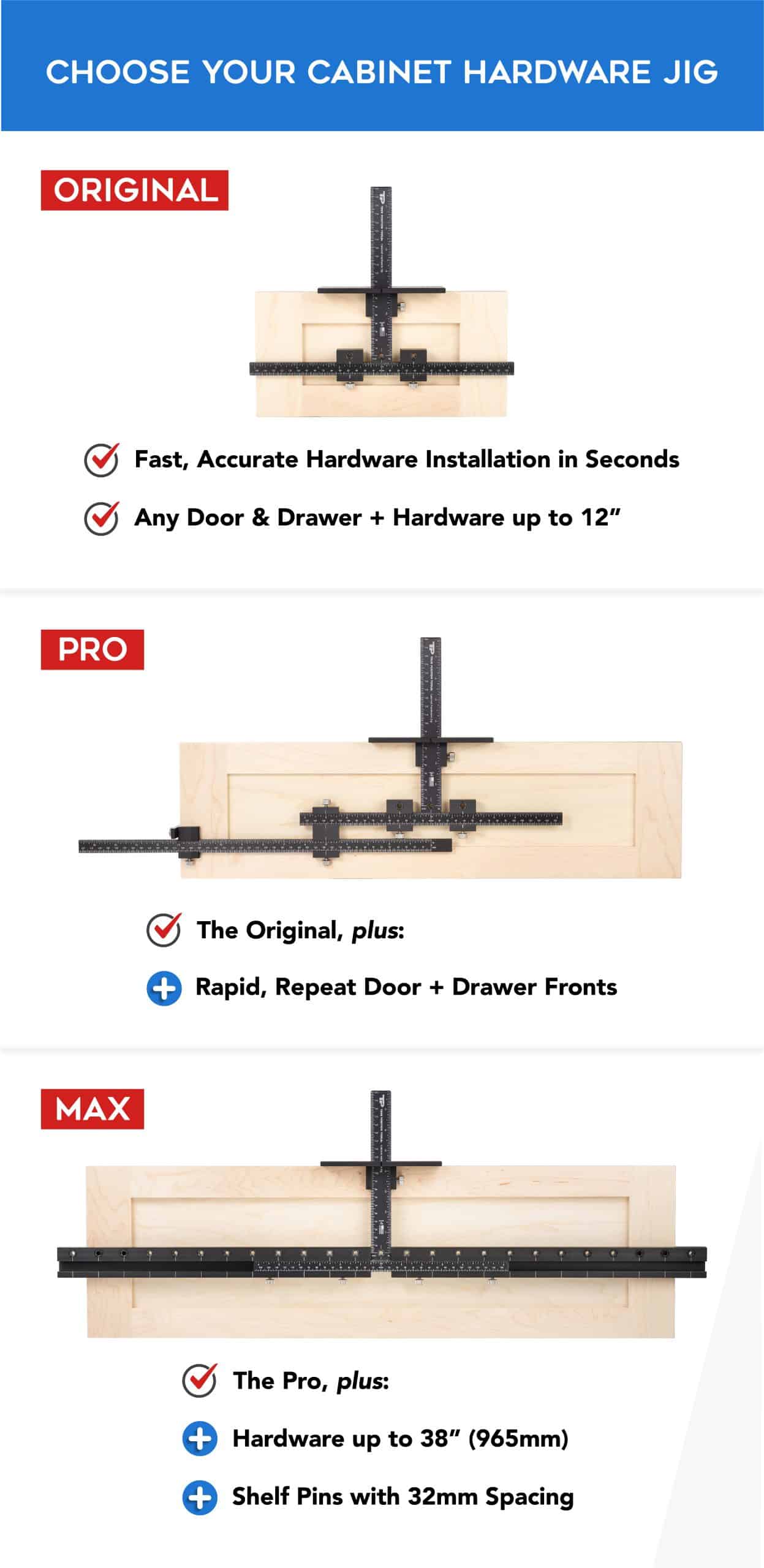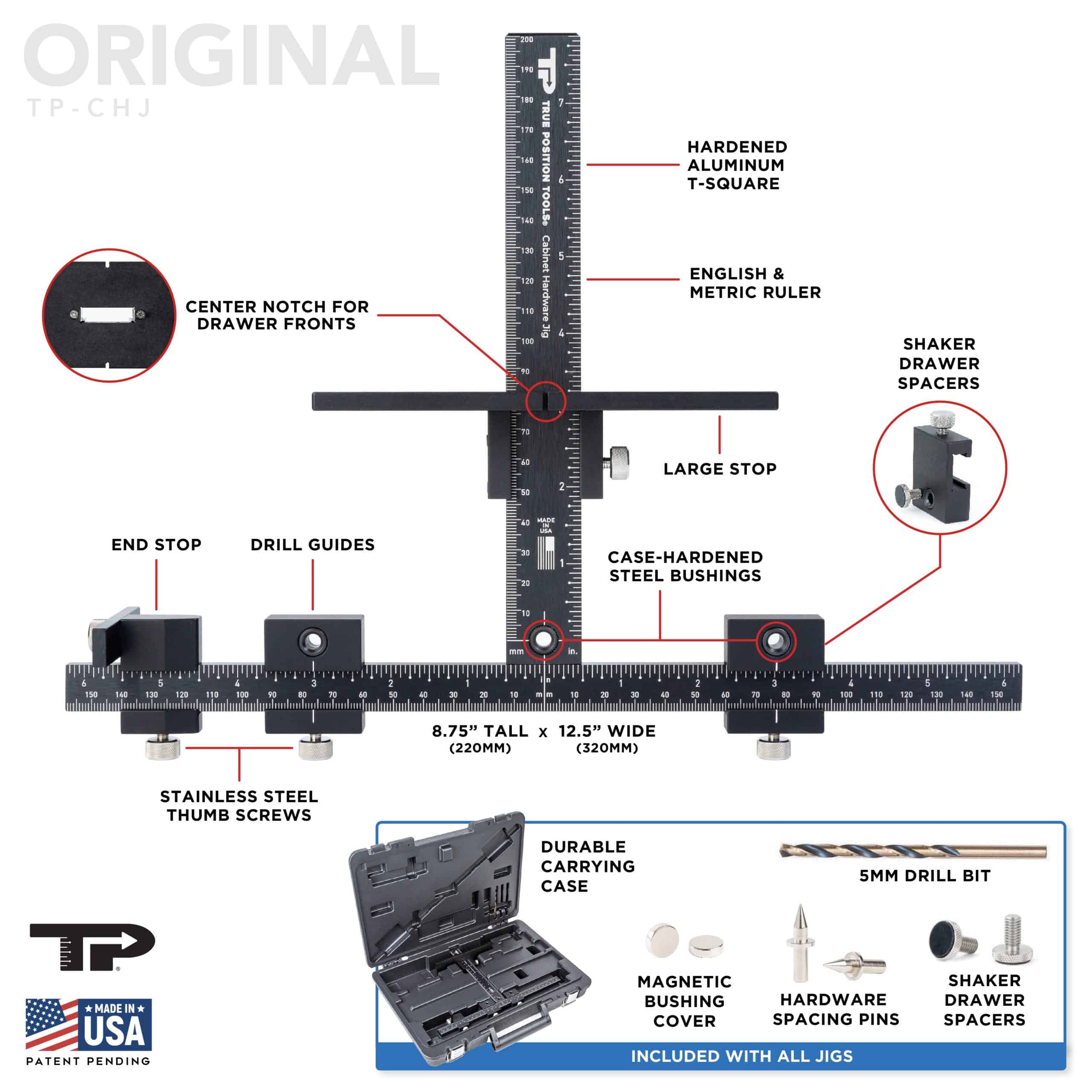 Specifications
Max Handle Width:  12" Center-to-Center
Max Centering (on drawer front width/door height):
18" with end stop, Infinite with center mark
Max Drawer Front Centering Height:
 16"
Max Shelf Pin Hole Pattern:  3 holes
Min. Width Door Panel (stile/rail):
 1/2"
Min. Placement From Edge (of door/drawer front):
1/4"
Tool Dimensions:
  9.5" x 12.5" x 2"
Bushings:
5mm x 1/2" length
Material:  Hardened anodized aluminum, Case-hardened steel bushings, Stainless steel thumb screws
Carrying Case:  Hardened plastic, Stainless steel latches
Weight:  4.3 lbs with case
Lifetime Bushing Warranty
Our case-hardened steel bushings are custom engineered to last over 10,000 holes, they are substantially more durable than an average bushing. If they happen to wear out, we offer a free replacement set of bushings.
Perfect Hardware
Every Time
HOW IT WORKS
#1 SELLING #1 RATED CABINET HARDWARE JIG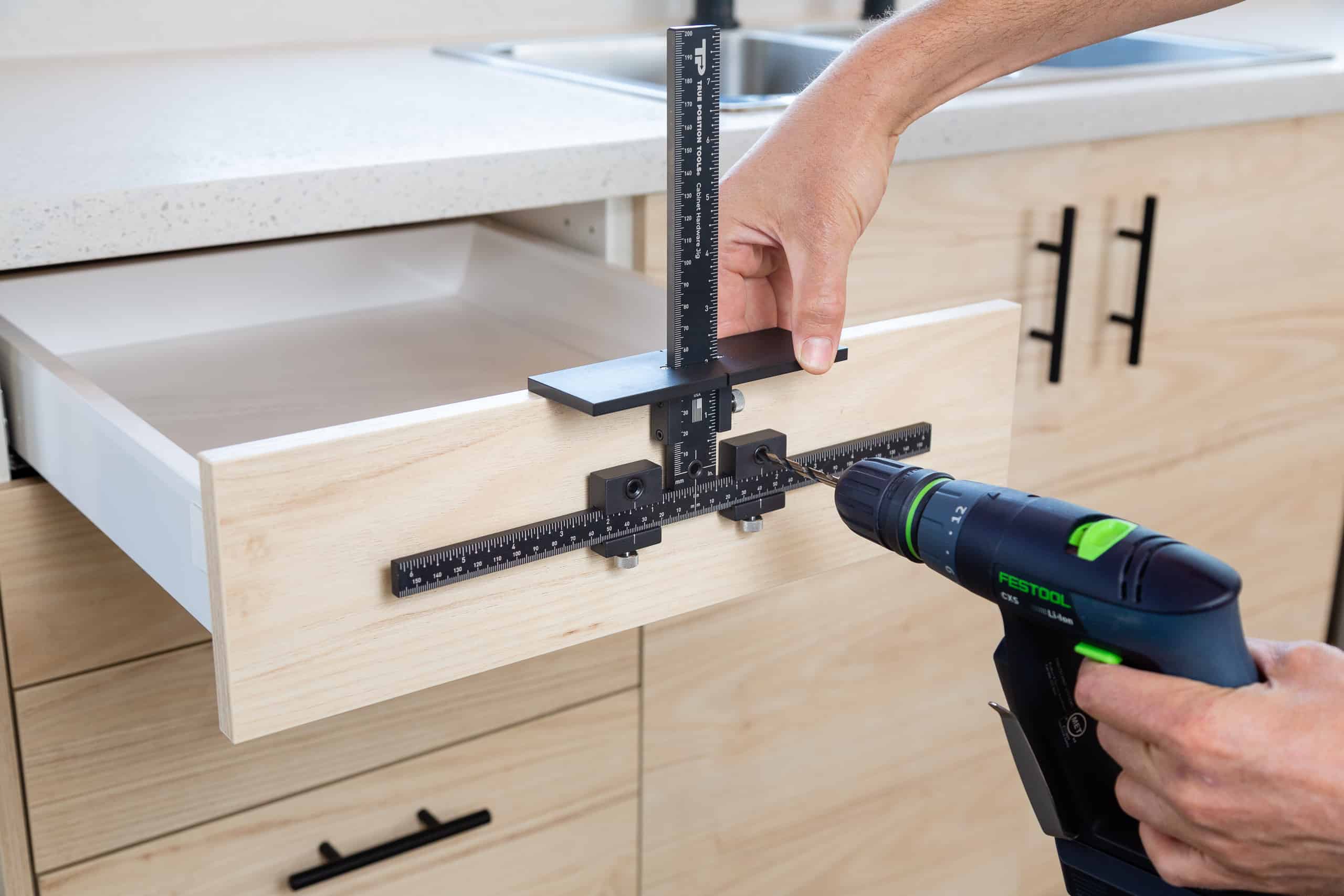 Our Cabinet Hardware Jig doesn't require marking or clamping. Created from a superior, hardened anodized aluminum that comes equipped with laser engraved rulers and case hardened bushings.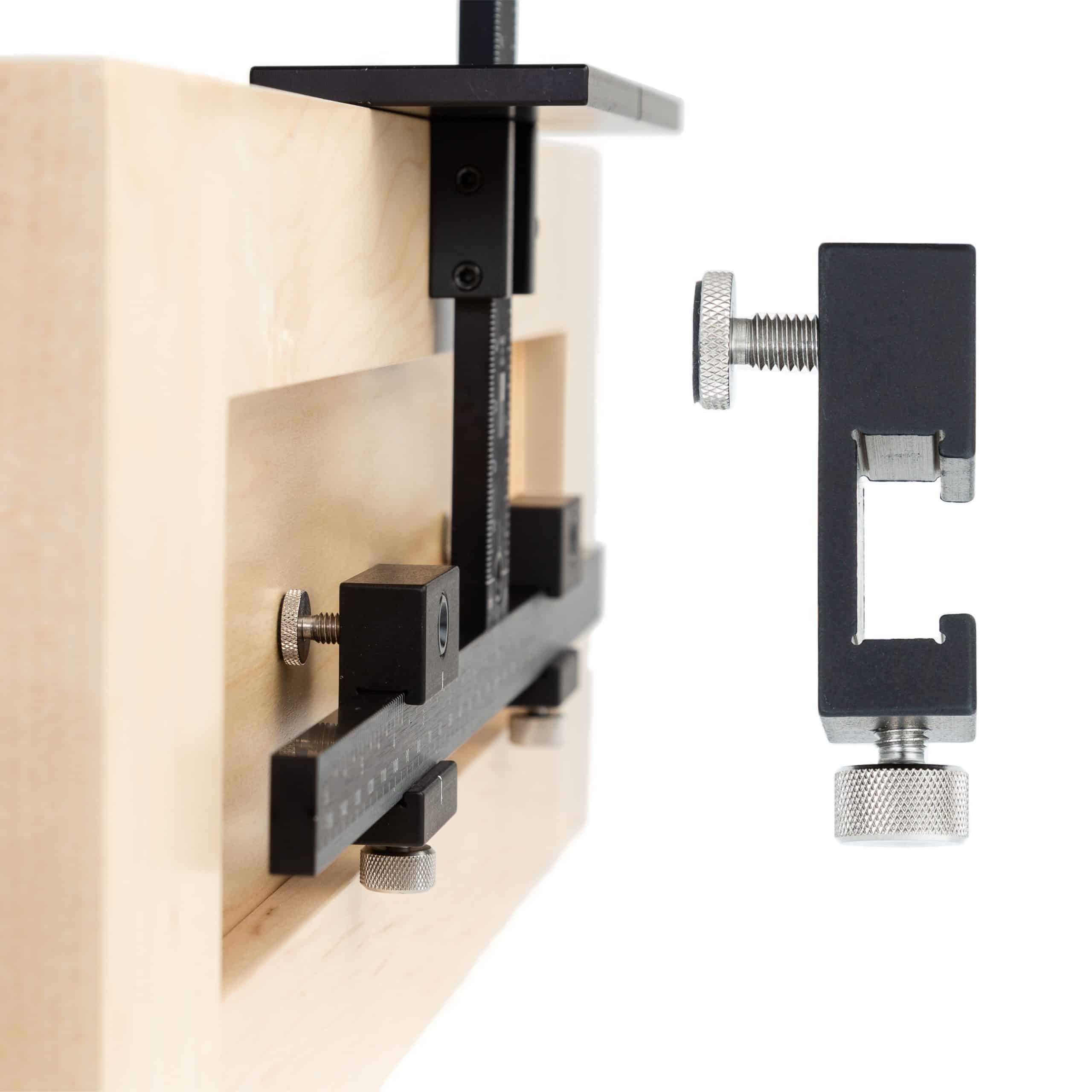 The Only Cabinet Hardware Jig For Shaker Drawers
Get the stability you need to drill into recessed panels with our patent-pending adjustable spacers.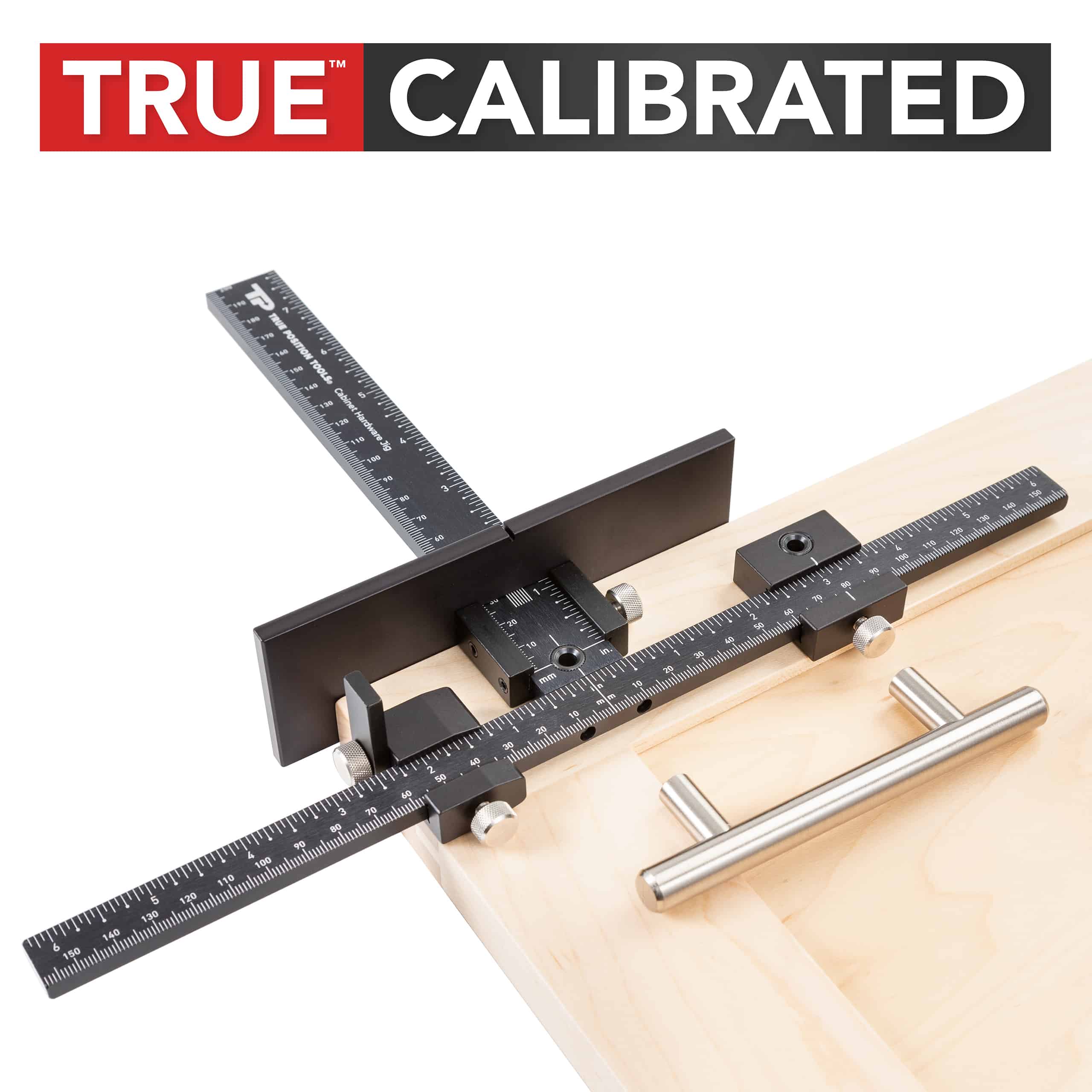 The Only Calibrated Cabinet Hardware Jig
10x more precise than imitations, with proven results you can count on. Patent-pending True Calibration™ system with Perfect Match™ laser engraved rulers. The most accurate cabinet hardware jig on the market.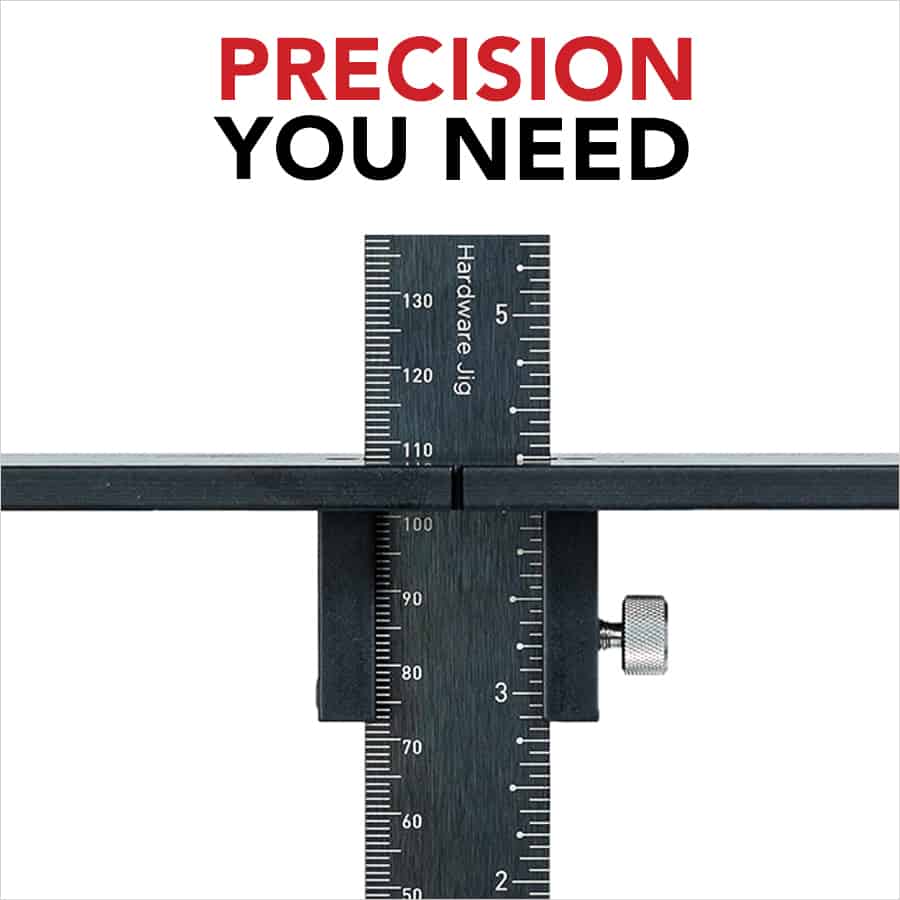 Our hardware jig is designed for the accuracy and durability you need. We hand assemble parts that are machined to ±0.0002" tolerance and then each completed jig is calibrated to .005" square. This can only be achieved using the highest grade materials and aerospace precision.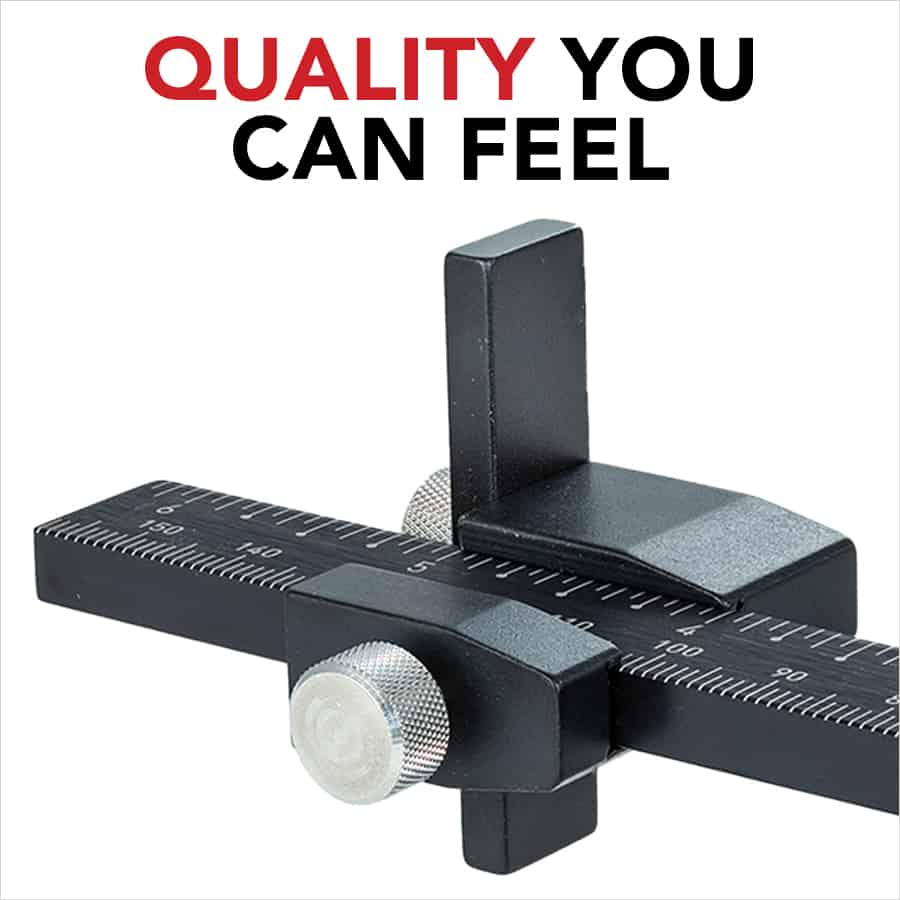 Developed and machined with an unprecedented grade of precision, durability and versatility. With such unique precision and robust build strength, the only tool that allows you to drill directly through it without the need for clamps or marking hole locations.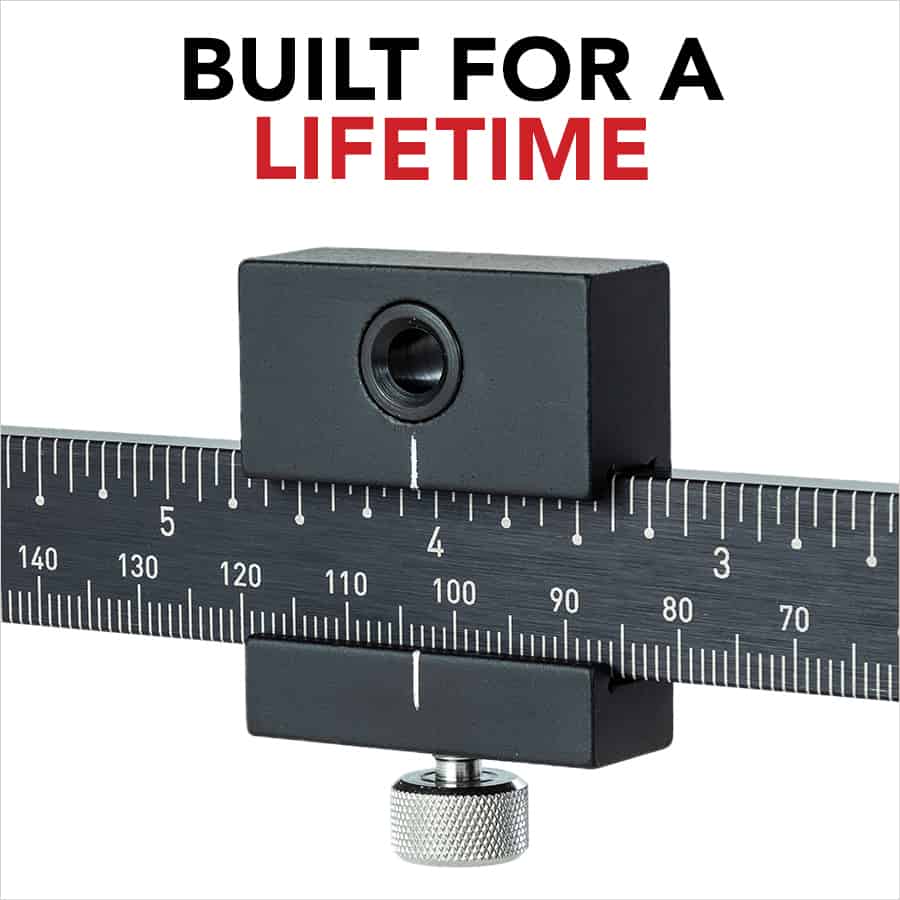 Our "Precision Guarantee" promise is that each jig we produce adheres to our exact specifications, with the highest quality American parts.

If you receive your hardware jig and feel that it's not one of the best products you've ever purchased, please contact True Position Tools within 60 days of purchase for a full refund.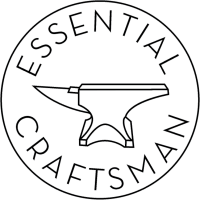 "Saves hours on every single kitchen install."
"Gives you the ability to repeat perfectly whole layout from door to door, drawer to drawer--without worrying about wrecking the front of an expensive cabinet by poorly placed hole."
Max Handle Width:  12″ Center-to-Center
Max Centering (on drawer front width/door height):
18" with end stop, Infinite with center mark
Max Drawer Front Centering Height:
  16″
Max Shelf Pin Hole Pattern:  3 holes
Min. Width Door Panel (stile/rail):  1/2″
Min. Placement From Edge (of door/drawer front):
 1/4″
Tool Dimensions:
  9.5" x 12.5″ x 2"
Bushings:
 5mm x 1/2″ length
Material:  Hardened anodized aluminum, Case-hardened steel bushings, Stainless steel thumb screws
Carrying Case:  Hardened plastic, Stainless steel latches
Weight:  4.3 lbs with case